Mature Magnussen ready for Gold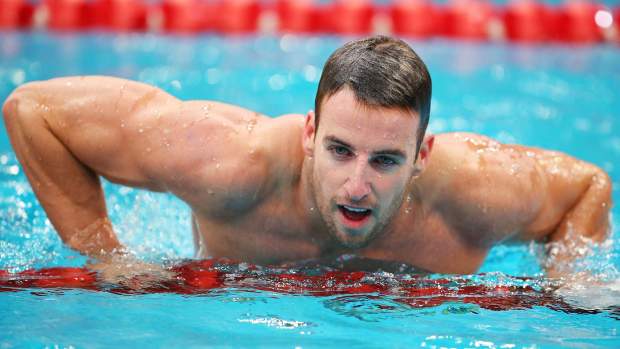 A more mature James Magnussen feels far better placed to shoot for gold at the Rio Olympics, four years after a silver medal in London.
Magnussen returned to the pool after nine months out with a shoulder injury in the Victorian State Championships on the weekend, where he took out the 50m and 100m freestyle.
A 22-year-old Magnussen looked unbeatable heading in to the London Olympics only miss out on gold by just 0.01s to American Nathan Adrian.
'The Missile' was also a part of the men's 4x100m team that finished outside the medals in a disappointing fourth.
Speaking on 882 6PR's Sports Today, ahead of next weekend's Perth Aquatic Super Series, Magnussen said the London Olympics feel like a life-time ago.
'I feel like a different person to be honest,' Magnussen said.
'I'm really looking forward to going into this Olympics more experienced and level-headed.
'I think the whole occasion got the better of me a bit four years ago.
'I think I was in the shape to win it. You can't really prepare mentally for an Olympics until you go to one.
'Four years experience and four years preparation I think I can get it done this time around.'
In the Aquatic Super Series featuring China and Japan, the Missile's greatest competition will likely come against fellow Australian 'The Professor' Cam McEvoy.
Something Magnussen is well aware of.
'From Australia I'll obviously be racing Cam McEvoy who got silver at the World Championships last year and I was sitting at home in a sling watching that on TV,' he said.
'So it's a good opportunity to race him and that's world class racing.
'I think the whole Australian team has gained a lot of momentum over the past couple of years from Commonwealth games to World Championships and we're looking to build on that in an Olympic year.'
The Perth Aquatic Super Series runs February 5 and 6 at HBF Stadium (Challenge Stadium).