Matthew Lloyd's Top 24 Players for 2015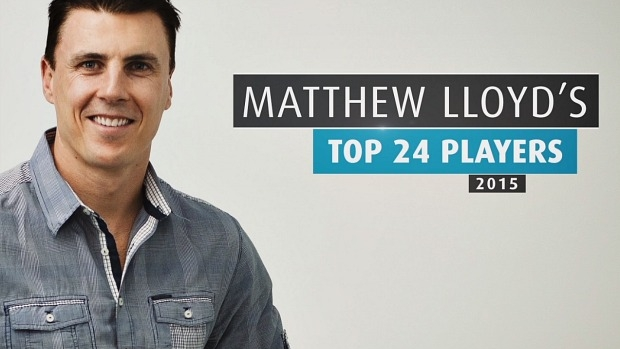 The 2015 AFL season is nearly upon us, and 3AW Football's Matthew Lloyd is counting down the last 24 days with the 24 players he expects to make the biggest impact this year.
We'll post a short new video each night for each player. You can get the latest on:
– Twitter
– Facebook
– Or right here, via the 3AW Sport page!
#3
#4
#5
#6
#7
#8
#9
#10
#11
#12
#13
#14
#15
#16
#17
#18
#19
#20
#21
#22
#23
#24
The year ahead on 3AW Football…
3AW has something special for all footy fans in 2015.
We've taken the most respected and entertaining call in the game, and added even more star power.
Fresh from steering Essendon through its time of turmoil, premiership coach and player Mark 'Bomber' Thompson brings his unique insight and quirky style to the 3AW commentary box this year.
Also making his debut is Luke Ball, a Premiership Pie with a rare perspective as the recently-departed president of the AFL Players Association.
They join the best in the business, including legendary names like Leigh Matthews and Tony Shaw, along with modern champions such as Matthew Lloyd, Cameron Ling and Matthew Richardson.
Throw in award-winning journalists like Caroline Wilson and Mick Warner, underpinned by one of the most authoritative voices in the game – Tim Lane – and you've got the best call, newsbreakers and views that matter.
Supporters of all ages can't go past 3AW Football in 2015!