Mark Williams diagnosed with cancer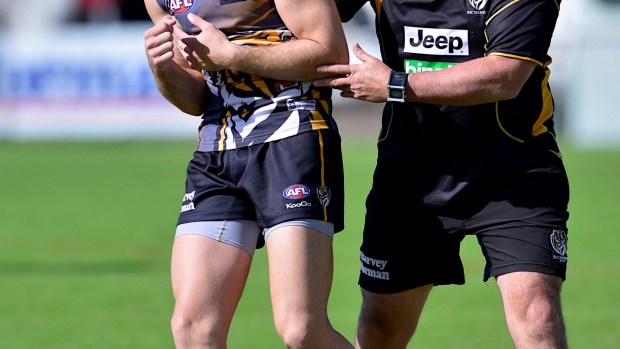 One of football's most colourful characters, Mark Williams, has been diagnosed with cancer.
Richmond, where Williams is a development coach, has confirmed the Port Adelaide premiership coach has been diagnosed with Lymphoma.
'Choco' will continue is his role with the Tigers when he begins treatment in coming days.
"As we always do at Richmond, we'll support Mark and his family during this time," Dan Richardson, Richmond's football manager, said in statement tonight.
The Richmond statement continued: Mark, his wife Pauline and their family wish to thank in advance the Richmond Football Club and wider AFL community for their understanding, best wishes and support during this time.
Mark will not make any further comment during this time and the Club asks media to respect the privacy of Mark and his family.
Port Adelaide chief executive Keith Thomas said Williams will be in the thoughts of the entire Port Adelaide community.
"The Williams family name is synonymous with Port Adelaide and 'Choco' is loved and revered by so many of our supporters, past players, volunteers, staff and administrators," Thomas said.
"Only a few weeks ago he returned to the club to celebrate the tenth anniversary of our first AFL premiership and as always he stole the show.
"On behalf of the entire Port Adelaide community we wish him well in his treatment."