Mark Latham says he should have decked John Howard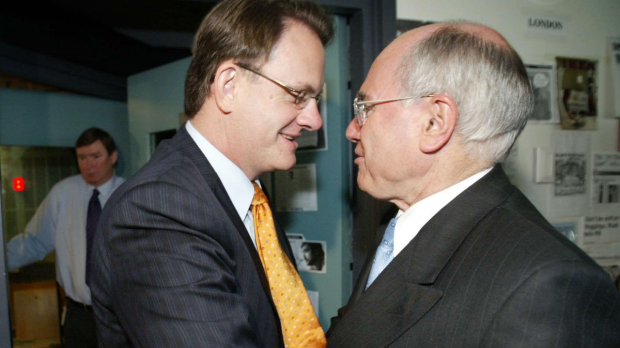 Former Labor opposition leader Mark Latham says he should have knocked Prime Minister John Howard out when he had the chance meeting during the 2004 election campaign.
Mr Latham told the Breakfast show that the only regret he had with the meeting with the then Prime Minister John Howard was that he 'didn't deck the little bastard'
The chance encounter, and aggressive manner in which the larger Latham related to the Howard, painted him as a bully in many voters minds.
It has since been credited in part to delivering the coalition an election victory.
The often firey opposition leader has released a new book called Latham at Large.