Mandurah man remains critical after shark attack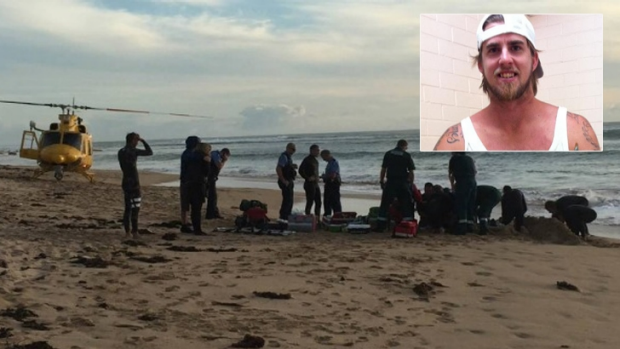 Gary Bing, who witnessed the aftermath of a brutal shark attack south of Mandurah on Tuesday, has described the bravery of a group of Mandurah surfers.
29-year-old surfer Ben Gerring remains in a critical condition in Royal Perth Hospital after he reportedly lost part of his leg in the attack at Gearies Beach in Falcon.
Mr Bing has told Gary Adshead he had been surfing at that beach for most of the day, but left to do 'the afternoon bus run'.
It was on Mr Bing's return that the drama unfolded.
Fisheries boats are currently in the waters off Falcon, setting lines in an attempt to catch the shark responsible for the attack on Mr Gerring.
Blake Johnson from Seven News spoke to Gary Adshead.