Man kicked out of Joondalup shopping centre after harassment at vaccination clinic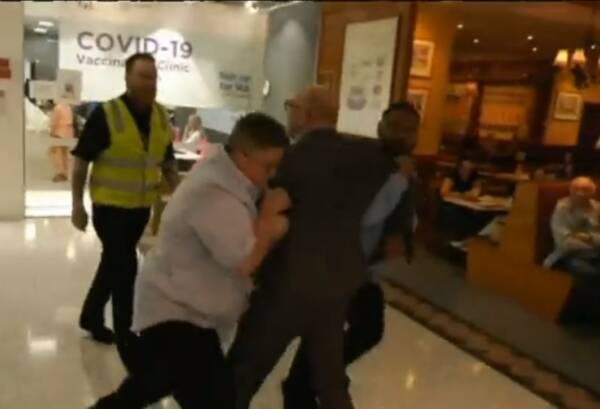 Vision has emerged of students being harrased by a protestor at a Lakeside Joondalup Shopping Centre vaccine clinic from earlier this week.
The video shows a man being escorted out by two security officers.
Western Australian Education Minister, Sue Ellery, says she was appalled by the act.
"It really is not very brave to and intimidate and threaten children who are going to get vaccinated," she said. "It is one thing to hold a peaceful protest, I respect the right to do that. But to effectively try and threaten and intimidate school students lining up to get their vaccination is gutless."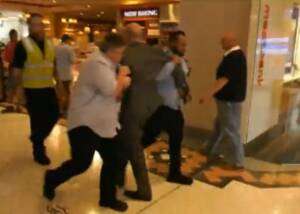 (Image: Twitter)
"This is not the behaviour that 99.99 per cent of West Australians would think is reasonable," Ms Ellery told Oliver Peterson.
Ms Ellery says she has spoken with the Police Comissioner about the event, and is confident there will be consequences.
"Charges have been laid in respect to some of the incidents that have happened and I would anticipate more charges will be laid," she said.
Earlier today, the principal of Divine Mercy College in Yangebup is threatening to shut down the school, due to his anti-vaccination stance.
Ms Ellery believes the principal's announcement goes against the terms of a public health order.
"I understand the board is considering it's position and what they might do about that today. Principal's hold a privileged and powerful position in any school community," she said.
Press PLAY to hear the full story
(Image: Twitter)