Macca's planned behind historic Guildford Hotel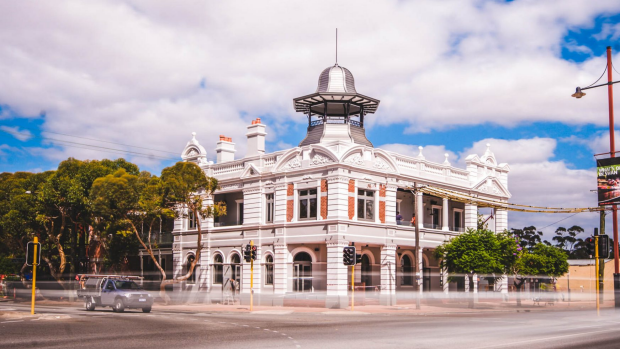 Guildford residents are preparing for another fight over the Guildford Hotel after the fast-food giant McDonald's released plans to build a restaurant behind the historic Guildford Hotel.
Residents fought property developer Luke Martino for years over his plans to build seven-storey units behind the hotel, claiming the apartments would be out-of-character in the heritage precinct.
Guildford Association's Andrew Kiely said residents were going to fight to stop the restaurant from opening behind the Guildford Hotel which reopened in May last year after it was gutted by fire in 2008.
He spoke with Oliver Peterson.