Lyon comfortable with rest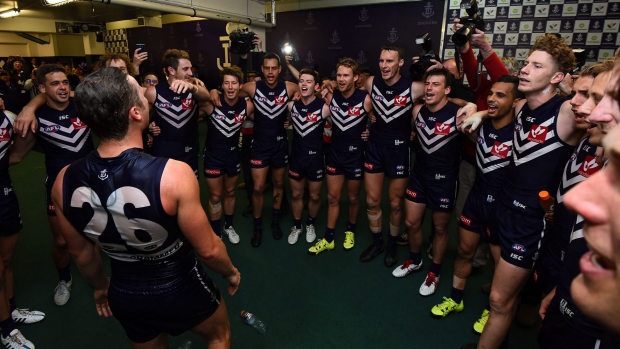 Ross Lyon says he is happy to live with the consequences if Fremantle's plan to rest up to 11 players in round 23 backfires.
The Dockers secured top-spot and the McClelland trophy with a win against Melbourne on Sunday.
On Monday afternoon the club released a statement suggesting they could rest up to 11 players and had contacted the AFL to notify them.
A number of AFL media commentators questioned whether it is the right move.
'There's a lot of opinion, it's an opinion business, but at the end of the day it's all care and no responsibility,' Lyon said.
'Ultimately the buck will stop with me and I'm happy to wear whatever bouquets or criticism might come.'
Listen: