Loyalty Boomer's proudest legacy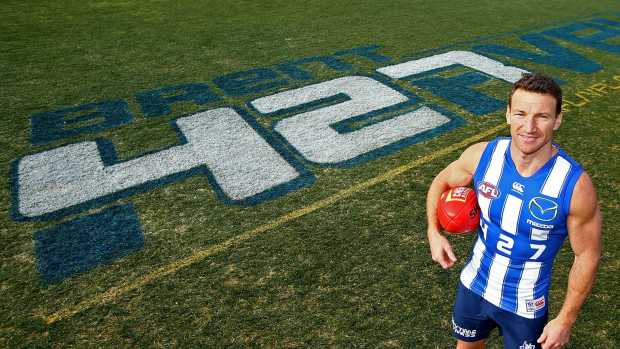 In a career full of accolades, there is one Brent Harvey holds close to his heart that may surprise you.
Harvey, who will break the AFL/VFL games record this weekend in his 427th game, has a long list of achievements including a 1999 Premiership and five-time club best and fairest.
While the man known as 'Boomer' said the Premiership is his proudest achievement, their is another that he holds dear.
'Obviously we all play to win a Premiership and that's certainly the thing that sits right at the top of the list,' the 38-year-old said.
'The individual award for me it's been my life membership at the North Melbourne Football Club.
'To play ten years there and get that life membership, to me that symbolised loyalty.'
Harvey spoke later in the interview about how other clubs tried to poach him, but he wanted to stay true to the Roos.
Listen: