Lowe level after Glory renaissance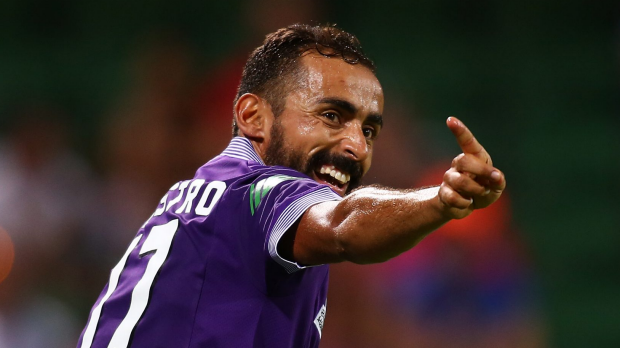 Perth Glory manager Kenny Lowe has remained pragmatic after the club's renaissance in the second half of the A-League season.
The Glory won 12 of their last 14 games to storm into the finals, but were knocked out by Melbourne City 2-0 behind a Bruno Fornaroli brace.
Lowe said he was incredibly proud of the club but realistic that they haven't actually achieved anything yet.
'We've risen from the ashes and now we've got a base,' Lowe said.
'What we really need to do now is really grasp that and build on that and grow the club.
'We've never won anything. We've had a nice year and come back from last year, but we've not won anything and grasped the metal if you want to call it that.
'We need to kick-on and be even better and aspire to be one of the best clubs in the country.'
One key issue for the Glory as they move towards next year will be whether they can secure the services of key playmaker el maestro Diego Castro.
Lowe said Castro had said he would sit down with his family at the end of the season to assess whether they are happy in Perth.