Lock Ben Cousins up. For his own good, lock him up!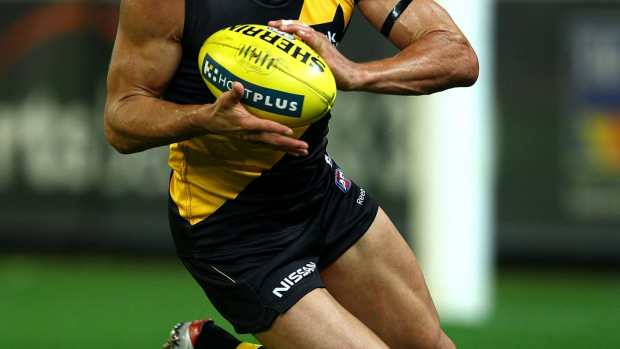 It's rare that we get to see with our own eyes how the system deals with ? or doesn't deal with – drug addicts spiraling out of control to the point where they become a danger to themselves and everyone around them.
But for the past two weeks we've all had front row seats as Ben Cousins lurches from one psychotic episode to the next and sends his troubled life even closer to the cliff's edge.
I have barely mentioned this unfolding tragedy on this program, but I am starting to wonder if this is how the systems in place fail to deal with someone as high profile as a famous footy player, then how on earth does it work for the dozens, or maybe hundreds, of wired, delusional, desperate, drug-addled West Australians on meth-fuelled benders time and time again.
A few weeks back I commented on how there were an increasing number of very public incidents with meth at their core.
The Carlisle siege shooting was the most public, but we see police called to houses where complete strangers are off their dial are on the roofs screaming and refusing to come down.
Ben Cousins did a bit of that yesterday during his latest very public arrest near a Seikh temple he was seen photographing before police turned up.
It was his third arrest in 11 days..
He has already been assessed and released twice, only to ramp up the erratic and reckless behaviour. He's lead police on a bizarre slow-speed pursuit and been found inside the SAS barracks in Swanbourne
Surely, this time, for his own good, for the peace of mind of those who know him better than me ? and still care about him immensely ? Ben Cousins needs to be admitted involuntarily to some place, he can be safe and get the long-term help he needs.
The Mental Health Act makes it possible.
And I quote: "The kind of self-inflicted harm from which a person may be protected by making the person an involuntary patient include"
?serious financial harm
?lasting or irreparable harm to any important personal relationship.
?serious damage to the reputation of the person.
The aim of the Act is to "protect the health or safety of that person or any other person".
"To protect the person from self-inflicted harm".
"To prevent the person doing serious damage to any property".
But the problem here might be that Cousins presents with drug induced psychosis and after coming down and sleeping it off, has no determinable mental illnesss. That prevents the Mental Health Act being used ? and that technicality needs to be fixed.
It's fair to argue that Ben Cousins has been the architect of his own downfall, but surely it's time the system stepped in and stopped this public humiliation, this public demolition of a human being who should be remembered for much more than what we're seeing over and over.
Tell me, what should we do with Ben Cousins