Locals plead for action on notorious stretch of South West Highway after another fatality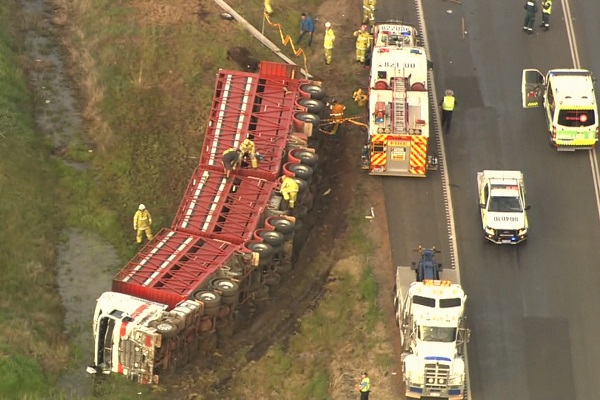 Locals in the Bunbury area are pleading for urgent action on a section of the South West Highway following another fatal crash.
Two trucks collided yesterday afternoon – one of which was carrying nearly 100 cattle – and one of the drivers was killed.
It comes eight weeks after an 80-year-old woman died turning onto the highway in Waterloo near Bunbury.
Greg Homer owns a caravan park near the notorious stretch of road – and says something needs to be done so no more lives are lost.
(Pic: Nine News Perth)