Lisa Barnes shares her Dry July experience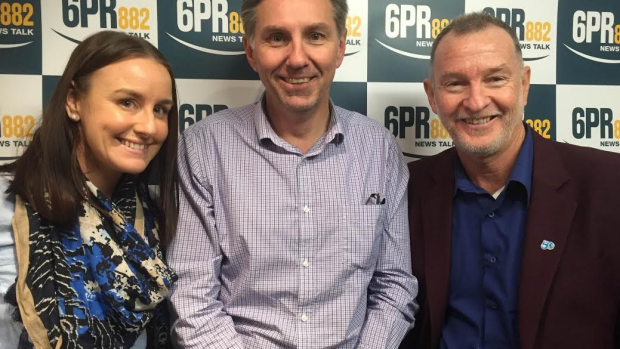 I'm not going to lie, Dry July has been bloody tough.
I've joined thousands of other Aussies this month in giving up booze for a good cause, after being asked by Cancer Council WA to give it a go. I accepted because I love a good challenge, and also because I genuinely thought it would be easy.
Let me point out, it's very, VERY rare for me to drink Monday to Thursday, and I enjoy running to the point where I will avoid alcohol leading up to a race or event. So why has this month been so hard?!
I don't actually have the answer to that, so instead I thought I would share 10 things I learned during the past 28 days.
1. Friday night footy is less appealing without a beer in my hand. Hello Better Homes and Gardens.
2. I clearly use alcohol to reward myself for making it through the week without having retaliated to trolls online, for getting up early five days a week, for basically being an adult.
3. If you read the comments (as I do) you need a drink to calm down. If you can't drink, you really, REALLY shouldn't read the comments.
4. I used to think I clocked up the km's in my sneakers because it 'clears my head'. Turns out I run because then I can reward myself with a beer.
5. The thought of going to the pub for a quiet cup of tea is not enough to get me off the couch.
6. Eating your way through the fridge/cupboard is not a substitute for a calming glass of wine.
7. I am incredibly high-strung when I go for weeks on end without a drink.
8. Drinking water from a wine glass doesn't trick myself into thinking I'm having a drink.
9. I think my dog likes me better when I've had a beer.
10. There are five weekends in July this year, which I think is a personal conspiracy against me.
I'm pretty surprised at how irritable I've found myself at certain points in this past month, and I can honestly say I've taken myself off to bed like a grumpy toddler on more than one Friday night. In fact, I'd like to see some stats on how many divorces/break-ups occur during the month of July.
In all seriousness though, taking up the challenge has certainly been tougher than I originally gave it credit for, and I take my hat off to people who do this on the regular.
I will confess I've had TWO beers, all within the rules with the purchase of a Golden Ticket for a special occasion. But, I also turned down several other very generous Golden Ticket purchases.
Yes, I'm mentioning this because I want a pat on the back (I'm much less self-indulgent when I drink, I promise).
I will say a huge thank you to all who have donated to my cause, because it's allowed me to raise almost $600, which helps make life a little bit easier for cancer patients coming from regional areas to Perth for treatment.
I point out that my month of discomfort is nothing compared to what those people are going through.
Now, I wanted to end this with something witty and funny, but every ounce of my energy is going into not being a cranky cow to the people I interact with on a day to day basis, so I can't.
August 1 is fast approaching, and let me tell you, a Monday has never looked so damn good!