Lehmann's glowing endorsement of Bancroft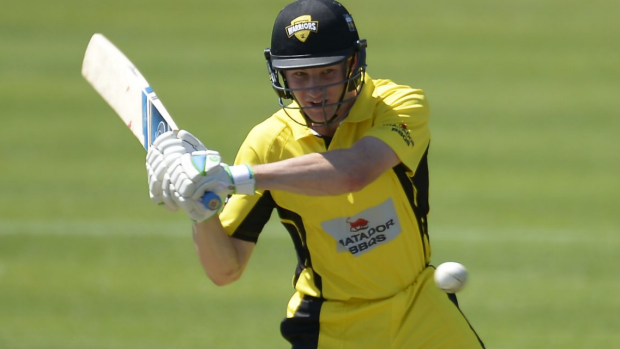 Australian coach Darren Lehmann has provided a glowing endorsement of Test hopeful Cameron Bancroft.
The 22-year-old was named in the Australian squad for the tour of Bangladesh before it was cancelled due to safety reasons.
Opening the batting for Western Australia in the Matador one-day cup, the right-hander has scored 335 runs at an average of 65.
Lehmann said he didn't want to give too much away, but proceeded to heap praise on Bancroft.
'He's done pretty well hasn't he,' Lehmann said.
'I've been very impressed with him, as I have been with lots of players around the competition.
'He's done all you'd want.'
When asked about whether the one-day form would count towards selection in the first Test, Lehmann said: 'It will do. I've been quite impressed … for us as selectors you want performances and it's been good to have seen some good ones out there.'
Bancroft will also get a chance to impress in the Prime Minister's XI match on Friday.
'We expect them to play well and if they do play well in the game then that's important for selection.'