Lehmann hints at team and bowling first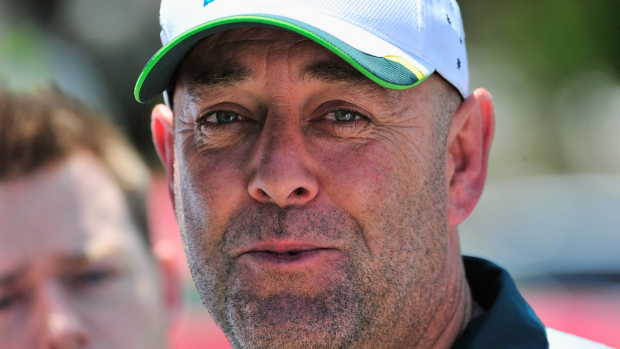 Australian coach Darren Lehmann says he will back Michael Clarke in bowling first on a Cardiff green top if he wins the toss tomorrow night.
Lehmann also confirmed that West Aussie Adam Voges would play, but would not reveal anything more about the team for the first Test.
When asked for the 11 he cheekily replied: 'No chance.'
'Yeah, we saw (the pitch) yesterday. It's quite green and damp. No Sun today, it'll be interesting to see how it shapes up tomorrow,' Lehmann said.
'We're going to hold off for the final 11 for the morning of the game to make a call on that.'
'It wouldn't suprise me if the captain went that way, we certainly talked about it.'
Listen: