Langer on the front foot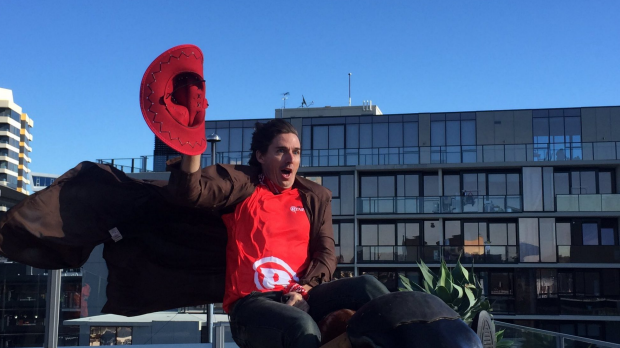 Justin Langer has returned fire to Brad Hogg after the veteran spinner described the franchise as blase when it came to re-signing him.
Hogg was unveiled on Monday as the Melbourne Renegades star recruit after a defection from his home town team the Perth Scorchers.
Langer said it was a business decision for the 45-year-old to leave and the Scorchers offered him more money to stay, but he chose the Renegades deal.
'To be completely honest, he's said publicly for the last two years when JL thinks it's time to go I'm going to go,' Langer said.
'And he's said it over and over, I used to laugh about it.
'At the end of the season he sat in my office and his knee was the size of a football and Mike Hussey had just made the point after winning for the Thunder there is a time where you've got to stop.
'I said to Hoggy at 45 maybe the time is up, but we'll wait until after the IPL.'