Langer and Hayden 'bromance' put to the test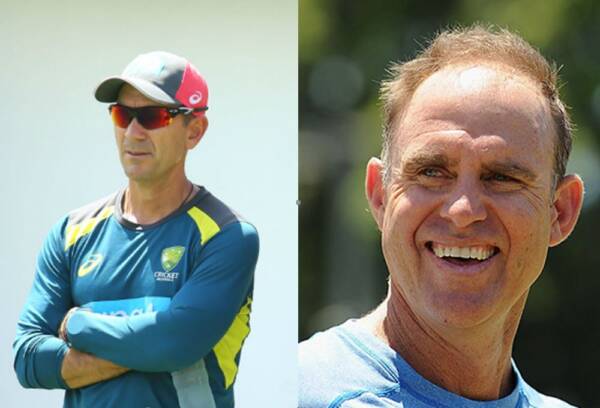 Australia's most well-known cricketing bromance may be broken tonight as Australian Head coach, Justin Langer, and Pakastan's batting coach, Matthew Hayden, go head-to-head in the Twenty-20 World Cup Semi-final.
Former Australia cricket coach, John Buchanan, told Perth LIVE's Oliver Peterson the two clicked from the start.
"They were a bit of an odd couple to some degree, but had a lot of similarities as well," he said.
Over 11 years, the former opening pair scored 6,081 runs at an average of 51.53 in 122 innings. Mr Buchanan said Matthew Hayden would often choose who faced the first ball because of his size.
"JL was often happy to see Matthew's stature at the other end and hopefully intimidating the bowlers. But, he would often find Matthew would not only intimidate them with the bat, but he would also use his eyes to eye-to-eye the bowler," Mr Buchanan said.
Pakistan are currently undefeated in the T20 World Cup and are favourites heading into the match.
Mr Buchanan reluctanly gave an answer regarding the outcome of the game.
"I just have the feeling Australia has really started to peak at the right time and just might have too much for Pakistan in this particular game. I'm leaning towards Australia edging Pakistan out," he said.
The winner will face New Zealand in the final on Sunday night after they defeated England by 5 wickets.
Press PLAY to hear the full interview