Labor wins tight election debate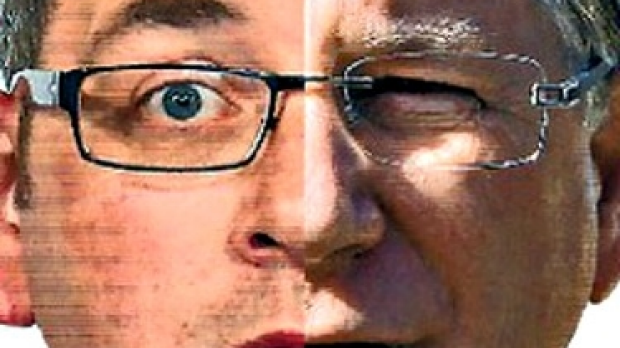 Victorian Labor leader Daniel Andrews has had a narrow win in the one and only leaders debate before the state election.
Mr Andrews and Premier Denis Napthine went head-to-head in a room of undecided voters in the marginal seat of Frankston.
Among the key issues was the East-West Link, transport, trust and policy costings.
At the end of the debate the audience was asked who they were likely to vote for on November 29.
While 23 remained undecided, 39 said Labor and 38 said the Coalition.
BELOW: Follow our feed of the debate
NOW… – @CricketTalkback: On 693AM – @3AWSportsToday: On 3AW Digital and online – #VicVotes debate: Live tweeted here by @laurenhilbert? 3AW Melbourne (@3AW693) November 19, 2014
#vicvotes Peoples forum underway. First question about DHS and whether either party will fund a parliamentary inquiry into system.? 3AW Melbourne (@3AW693) November 19, 2014
Denis Napthine says his government has increased funding for child protection service. #vicvotes #pplsforum? 3AW Melbourne (@3AW693) November 19, 2014
Second question about duck hunting. Both leaders say there is no plan to ban the sport. #vicvotes #pplsforum? 3AW Melbourne (@3AW693) November 19, 2014
Daniel Andrews asked about plans to rip up East West Link contracts, he says he has different priorities. #vicvotes #pplsforum? 3AW Melbourne (@3AW693) November 19, 2014
Denis Napthine says Daniel Andrews's plan to remove level crossings will take Labor 70 years. Andrews denies that #vicvotes #pplsforum? 3AW Melbourne (@3AW693) November 19, 2014
Denis Napthine asked how much East West Link will cost. Repeats $6.8b won't reveal ongoing payments. #vicvotes #pplsforum? 3AW Melbourne (@3AW693) November 19, 2014
Denis Napthine says his government will make no apology for being tough on crime. #vicvotes #pplsforum? 3AW Melbourne (@3AW693) November 19, 2014
Question on why veterans who haven't served overseas don't get travel pass. Napthine promises to match entitlements. #vicvotes #pplsforum? 3AW Melbourne (@3AW693) November 19, 2014
Daniel Andrews says he will also give the travel pass to all veterans. Cost unknown. #vicvotes #pplsforum? 3AW Melbourne (@3AW693) November 19, 2014
Both leaders say they are committed to and will deliver on their promises when asked about how they can be trusted. #vicvotes #pplsforum? 3AW Melbourne (@3AW693) November 19, 2014
Andrews to Napthine, "Don't try and tell these people you haven't cut TAFE." #vicvotes #pplsforum? 3AW Melbourne (@3AW693) November 19, 2014
Napthine denies TAFE cuts, Andrews says "you will never fix a problem you don't acknowledge." #vicvotes #pplsforum? 3AW Melbourne (@3AW693) November 19, 2014
Retiree asks when he will be able to catch a train to the airport, Napthine says it will be in his lifetime but won't say when. #pplsforum? 3AW Melbourne (@3AW693) November 19, 2014
Denis Napthine says there is bipartisan support for legalising medical cannabis but only with proper research. #vicvotes #pplsforum? 3AW Melbourne (@3AW693) November 19, 2014
Daniel Andrews says his policy costings will be released "late next week." #vicvotes #pplsforum? 3AW Melbourne (@3AW693) November 19, 2014
Daniel Andrews says there will be no tax increases or new taxes. #vicvotes #pplsforum? 3AW Melbourne (@3AW693) November 19, 2014
Andrews says he supports a parliamentary budget office that's fully independent. Napthine, "then you should have voted for it." #pplsforum? 3AW Melbourne (@3AW693) November 19, 2014
Daniel Andrews says he's been humbled by the experience, repeats plan to "fix" TAFE, hospitals and the ambulance dispute. #pplsforum? 3AW Melbourne (@3AW693) November 19, 2014
Napthine says the election is about trust, says he wants to build a better Victoria. #vicvotes #pplsforum? 3AW Melbourne (@3AW693) November 19, 2014
The first and last pre-election debate between the two leaders is now over. #pplsforum #vicvotes? 3AW Melbourne (@3AW693) November 19, 2014