Koala climbs in car to chill out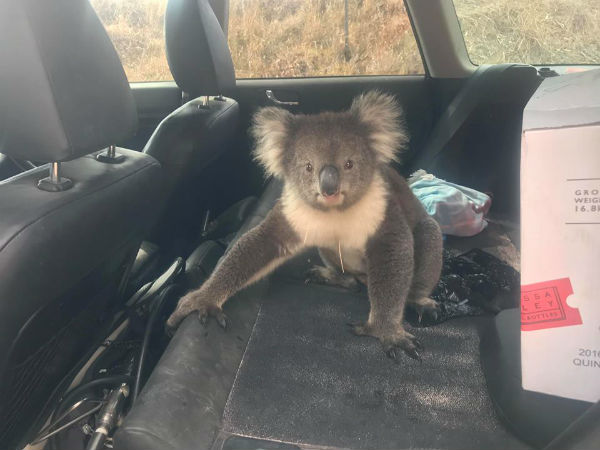 A South Australian winemaker made a surprise discovery when he got into his car on Monday, a koala had climbed in to enjoy the air conditioning.
"I think I was just as surprised as the koala was," Tim Whitrow told Steve and Baz on 6PR Breakfast.
"It was just that fact that it was fairly warm day and it's been very, very dry here. It was 34 degrees and he was just coming into the car to get some of the air conditioning that I left on for the dog," he said.
Click PLAY to hear the full interview.