Killer whales making WA home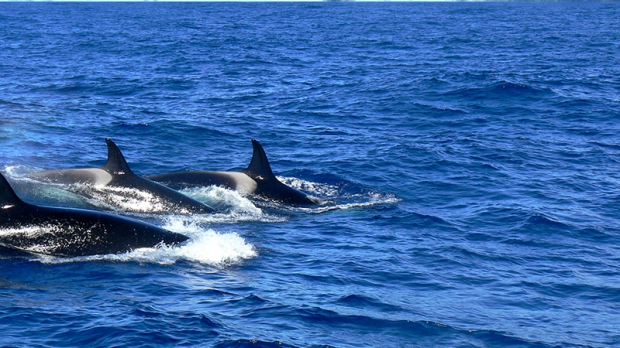 Killer whales are migrating to the WA coast to feed and play in our waters, with about 30 to 40 spotted off Bremer Bay recently.
Wildlife filmmaker, David Riggs, spoke on Afternoons with Peter Bell about the interesting characters.
'Killer whales, they're obviously a very smart animal, you tend to have a clan of killer whales, it's like a family group.
'So you've got the biggest, oldest mum she's the hierarchy leader and her eldest son, he's the protector and swimming with them are all his brothers and sisters and nephews and nieces and things. So he swims with his mum and affectively he's a mommy's boy.
'He's this guy who's seven or eight tonne and he's got a six foot high dorsal fin and he just hangs out with mum. If she dies, pretty much, so does he.'
David Riggs also said there's a Carpenters song that fills the heads of researchers when on the look out for killer whales.
Listen to the full interview here…