Ken Wyatt "in talks" with Aboriginal flag rights owner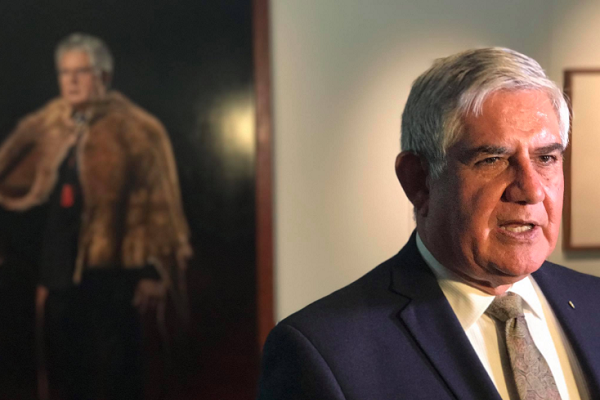 The Indigenous Australians Minister says copyright issues – surrounding use of the Aboriginal flag – are complicated amid calls for it to be exempt from copyright.
Clothing company WAM bought an exclusive licence to the flag image two years ago, from its original designer Harold Thomas.
It's for this reason the flag won't feature in the AFL's indigenous round this week.
Ken Wyatt says he's in ongoing discussions with Mr Thomas, who won't sell the intellectual property rights to the Federal Government.