Kangaroo Dundee and his Sanctuary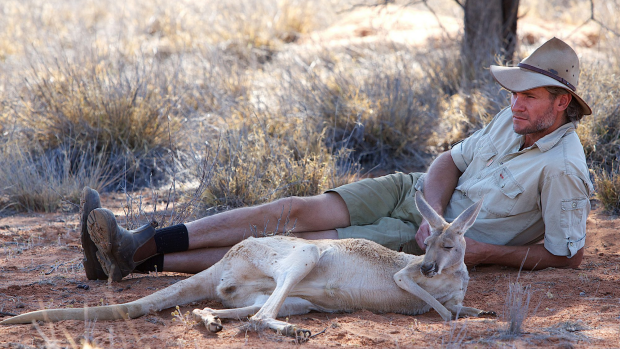 Chris 'Brolga' Barns has saved hundreds of kangaroos and has become an icon in the UK where he is known as Kangaroo Dundee.
'Brolga' started a kangaroo sanctuary in Alice Springs after being a zoo keeper for many years but discovered his love for the outback in the Northern Territory.
He spoke to Peter Bell on Afternoons and shares his story of how he became Kangaroo Dundee, gives us some tips on how to help orphaned joeys and tells of the stand-off he has with his most famous kangaroo at the sanctuary.
'Roger is my alpha male who stands my height, and I'm six-foot-seven, and weighs in at 90kilos and very, very muscly. And Roger is a good example of why you're not allowed a pet kangaroo. Because you raise them up, and if you don't return them to the bush…they lose the fear of people and later on they want a kickboxing match.'