Jon Sanders is sailing around the world for the 11th time for a GREAT cause!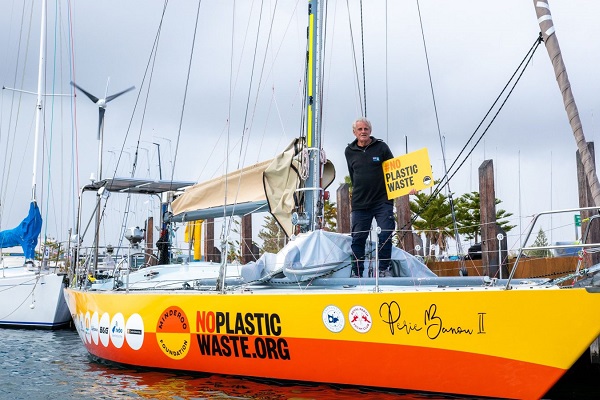 Jon Sanders has made a habit of circumnavigating the globe in his sail boat. He is currently undertaking his 11th around the world voyage and has the record of the oldest person to achieve the feat.
This time he is teaming up with researchers to provide some info on how many micro-plastics are in the ocean.  It may also be his hardest voyage considering the COVID-19 challenges he is facing at all the ports he has to stop at along the way.
Dr Stephen Davis is Jon's team manager and gave Simon and the Afternoon's listeners an update on the 'No Plastic Waste Voyage' with Mr. Sanders.