Johnny Wakelin remembers Muhammad Ali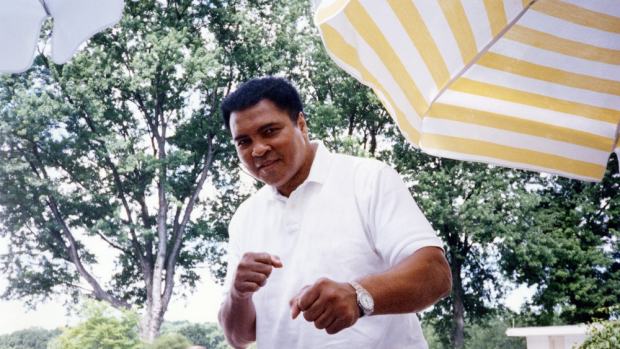 Johnny Wakelin was woken in the middle of the night to be told Muhammad Ali had died.
Wakelin's tribute song to the boxing legend Black Superman was a chart hit around the world in 1975, reaching number one in Australia and number seven in his native United Kingdom.
'I was always a big fan of boxing, especially heavyweight boxing,' Wakelin told Radio 6PR.
'It goes back to my very young days when my dad used to get up in the middle of the night to listen to Rocky Marciano fight in New York.'
He became a big fan of Ali when he came on the scene.
'He got me, I had to watch him, I couldn't let that go. Being a songwriter, I decided to write a song about him, initially that song, the Black Superman,' Wakelin said.
The following year Pye Records decided to release another Ali tribute track In Zaire as a single.
Wakelin lets on, it earns him a 'little bit of cash'.
'It was a one-off type song. You never hear another song like that with all those drums,' he said.
Wakelin met Ali three times and refutes long-standing suggestions the champion didn't like Black Superman when he first heard it.
'He loved it and he spoke about it to the press the next day and that kind of got it started.'
But Wakelin believes when In Zaire came out, Ali's people didn't want others to cash in any more on their fighter.
'They somehow stopped it from being a big release in America,' he recalled.
Wakelin said he's now a young 77 years old and still does gigs in Brighton and backing vocals for other artists. Catch him if you can.
Listen to the full interview below: