Jim Schembri's comprehensive guide to the James Bond film franchise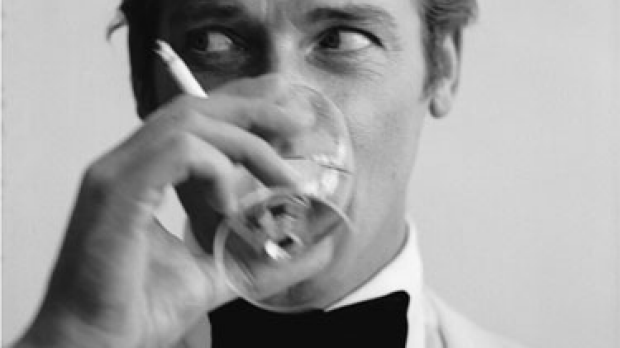 With the latest instalment in the Bond film franchise hitting our screens this week, Jim Schembri gives you the rundown on each and every James Bond film to hit the screens from 1960s – 2000s.
The 1960s
Starting a film franchise from scratch is one thing; keeping it fresh is another. Sean Connery kicks the series off with four great films, each bigger and more successful than the last – but the signs of formula fatigue quickly set in.  
DR NO (1962)
The first Bond film changed the grammar of popular cinema forever. Surprisingly light on action, this low-budget affair had British secret agent 007 – with an unknown Sean Connery in the role – squaring off with evil organisation SPECTRE over a plot to disrupt the NASA space program. But what the film lacked in spectacle it more than made up for in sheer ambition and show business chutzpah. Inspired by the success of the Ian Fleming spy novels, producers Harry Saltzman and Albert 'Cubby' Broccoli intended to ignite an action-movie franchise – something not even Hollywood's great movie titans had ever dared. The immortal line 'Bond. James Bond' wasn't dialogue, it was branding, and the accompanying signature theme sought to establish that brand with a wide audience – easily one of the riskiest moves in film history. And it worked. Equally powerful: the vision of Ursula Andress walking out of the ocean as the first Bond Girl. The indelible impression she created was no accident. Every franchise of the modern era – from Star Wars to Batman to Twilight – owes an eternal debt to the ground broken in this movie milestone for setting the ground rules.
FROM RUSSIA WITH LOVE (1963) 
Promptly following the success of Dr No came an adventure with double the budget, a helicopter set-piece and a white-haired Robert Shaw engaging Connery's gritty 007 in a classic, climactic fight aboard a speeding train. As well as setting a new standard in action editing, the film's enormous popularity outside the UK, and especially in Europe, suggested that part of Bond's appeal lay in playing to a foreign perception of British pluck and resolve. This was the last film JFK saw in the White House, the book being one of his favourites. 
GOLDFINGER (1964)
With a bigger budget than the first two films, Bond's third lark also boasts one of the best plots of the entire series as likeable bad guy Goldfinger (Gert Frobe in place of Orson Welles, who wanted too much money) plans to irradiate the gold stockpile at Fort Knox to force up the value of his own vaults. Bond is a bit of a sexist brute here, but is undercut by proto-feminist Pussy Galore (The Avenger's Honor Blackman), a strong-willed pilot apparently working for the bad guy. Classic ingredients include: henchman Oddjob (Harold Sakata) and his killer bowler hat; the introduction of Bond's machine-gun packing DB5 Aston Martin; an old woman with a machine gun (signalling the franchise's love of humour); the iconic image of a dead girl covered in gold; and the classic exchange between 007 – 'Do you expect me to talk?' – and Goldfinger – 'No, Mr Bond. I expect you to die!'  Gadgets gained a foothold, as did product placement, with Kentucky Fried Chicken featuring prominently in two scenes. Lasers enjoyed their first movie role – with eye-watering results.
THUNDERBALL (1965)
The first Bond shot widescreen pushed the franchise into the realm of gadget-filled high-concept adventure as SPECTRE holds governments to ransom after stealing two nukes. Massively successful (making more than the first three combined), it won a special effects Oscar, spawned the first action figures in toy stores and nearly saw Connery get eaten by sharks. In adjusted dollars it remains the biggest Bond film to open in America.


YOU ONLY LIVE TWICE (1967)
Bond goes to Japan but Connery is getting bored with the role and is eager to avoid typecasting. The epic scale of the plot involved the capturing of orbiting satellites by SPECTRE's bald, cat-loving bad guy Blofeld (Donald Pleasance in the iconic, much parodied role) who operates from an elaborate lair inside a volcano. The starring role given to 'Little Nellie', the collapsible mini-helicopter, signaled Bond's increasing reliance on high-tech gizmos. Screenwriter Roald Dahl, the famous children's author (Charlie and the Chocolate Factory) openly said the Fleming book he was 'adapting' was the worst and had no plot. He over-compensated, unwittingly setting the template for some the outlandish larks to come.

ON HER MAJESTY'S SECRET SERVICE (1969)
Returning to the essence of Fleming's vision of 007, Australia's George Lazenby worked hard to sell Bond as a three-dimensional, vulnerable, emotional man through his romance and doomed marriage to Contessa (Diana Rigg). Featuring fewer gadgets, the plot sees a hammy Telly Savalas as Blofeld, threatening to ruin the world's food supply with a virus – delivered by 12 comely, brainwashed 'angels of death' – unless he receives a get-out-of-jail-free card for previous misdemeanours. Directed by Peter Hunt, whose editing on the early Bonds set the style for modern actioners, the massive analogue set-pieces – including a chopper attack and a huge avalanche – represents a scale of film-making that would today be inconceivable without CGI. Famously, Lazenby was offered a lucrative multi-film contract as Bond, yet decided during shooting not to continue because his agent somehow convinced him that this staggeringly successful franchise would not survive the liberated 1970s. Lazenby regards this as the worst decision of his life. And rightly so. 
The 1970s
With the change from Sean Connery to Roger Moore came the move from gritty adventure to high-concept lark, with Moore ramping up Connery's early use of humour. Much of it worked – but the easy jokes, love of gadgets and bloated concepts started wagging the dog.
 DIAMONDS ARE FOREVER (1971)
An unwilling Connery returns for a record fee of $1.25m ($7m in adjusted dollars) but doesn't bring his A-game in one of the weakest Bonds of the series. A by-the-numbers plot about diamond smuggling coupled with a camp, jokey tone saw a return of Bond's sexist streak – he extracts information from a girl by choking her with her bikini top – and a cascade of gags that would have better suited Roger Moore's style. But Las Vegas looks great. This was Connery's last official Bond film – he made the terrible Never Say Never Again in 1983 – and was clearly one too many. 
LIVE AND LET DIE (1973)
Enter Roger Moore, taking the new-fashioned Bond on a blaxploitation adventure involving heroin, the occult and the magnificently malevolent Yaphet Kotto as Dr Kananga. The exhilarating boat chase through the bayou was unlike anything audiences had ever seen before – or since, if you think about it. So, too, was Sheriff J.W. Pepper (Clifton James). This hugely popular reboot was a massive vote of confidence for Moore's take on Bond – playing opposite Jane Seymour and featuring the beautiful Gloria Hendry as the first African-American Bond Girl – and consolidated the brand's traction in the American market.        

THE MAN WITH THE GOLDEN GUN (1974)
After a killer kick-off came this limp, jokey, chop-socky effort as Bond deals with the energy crisis and a triple-nippled villain called Scaramanga (Christopher Lee, who should have been great.) Strewn with cheap gags and featuring sidekick Nick Nack (Herve Villechaize, aka Tattoo from Fantasy Island) the film is infamous for a notoriously bad decision. A truly remarkable stunt involving a car executing a 360-degree mid-air twirl, landing on its wheels and continuing forward required precision timing and took months of testing. The stunt worked on the first take – but the complexity and impact of the feat was undercut by composer John Barry's use of a jokey slide whistle on the soundtrack, which was criticised for demeaning the skill and danger involved in the stunt. Barry himself deeply regretted it. Wisely, the whistle was removed for the film's Blu-ray release.
THE SPY WHO LOVED ME (1977) 
With Roger Moore at his suave best and the buxom Barbara Bach as a killer Russian Bond Girl, everything went right here in a perfect-perfect blend of action, comedy and, well, more action. The elongated chase sequence with the Lotus Esprit involved cars, helicopters and submarines remains one of the most inventive, best conceived Bond chase ever; the theme 'Nobody Does it Better' still ranks as one of the most memorable and that classic opening sequence – with Bond's cliff-top ski jump revealing a parachute brandishing the Union Jack – again evoked the universal respect for what being British stands for. Notably, this was the first Bond film ever to compete with another major franchise; in this case, a little sci-fi flick called Star Wars. 
MOONRAKER (1979)
As Bond goes to Outer Space the franchise goes into high-concept overdrive as super-villain Drax (Michael Lonsdale) plans to wipe out humanity and start his own civilisation in Earth orbit. Tapping into Star Wars craze, Moonraker was so crazy, bloated and stuffed with gadgets it almost played as a parody, especially with its self-consciously feminist Bond Girl Holly Goodhead (Lois Chiles) and the return of bad/good guy Jaws (Richard Kiel). Product placement also hit a new high here, this being the first Bond film to feature a virtual ad break. Bond's lark through Venice in a hovercraft gondola was a prop joke too far. Silly, yes, but the film can't be faulted for not saturating the screen with spectacle.
The 1980s
With film franchises springing up everywhere, 007 tries finding his place in a massively changed, increasingly crowded movie landscape. It's hard going, made all the harder with a reluctant, aging Roger Moore and an unsuccessful gear change with Timothy Dalton stepping in.  

FOR YOUR EYES ONLY (1981)
The need to downshift after Moonraker's excesses resulted in a darker, more down-to-earth Bond – and one of the dullest films in the series. With few gags and gadgets, a lacklustre Bond Girl (Carole Bouquet) and a sombre, Cold War plot, 007 must retrieve a stolen code machine. The film's well-mounted finale bravely stripped back on the bells and whistles that has become so intrinsic to the franchise, yet Moore's growing boredom with the role is noticeable. It didn't help that at a time when Bond was going old-school, there was a new kid on the block called Indiana Jones whose debut movie Raiders of the Lost Ark was redefining big-screen entertainment.


OCTOPUSSY (1983)
Impressive stunts, break-neck action pacing and a stunning Maud Adams as the titular Bond Girl kept audiences interested – even as a middle-aged Moore dressed in a clown suit and tried to defuse a nuclear bomb. The car/train chase is one of Bond's best – and includes one very funny visual gag as a Mercedes is sent flying by a speeding locomotive into a quiet fishing spot – but Moore, at 55, was really showing his age, as well as his stunt double. He has said as much, not much liking scenes where he had to bed women half his age.


A VIEW TO A KILL (1985)
One of the worst Bonds; Moore, 57, was now too old but, as with the previous two outings, was cast because no replacement could be found in time. Christopher Walken blew his chance as the villain, the robotic Grace Jones was all at sea and does anybody remember poor Tanya Roberts as the Bond Girl? The climax involved Walken machine-gunning his own henchmen – ! – a chase atop the Golden Gate Bridge, bad rear projection and a bomb that doesn't go off. Soft box office and Moore's obvious unsuitability demanded a long overdue end to his reign.  
 

THE LIVING DAYLIGHTS (1987)
Long-time Bond candidate Timothy Dalton steps in for a cracking debut, his fruity Shakespearean gloss and Fleming-inspired mean streak blending well with a great Bond Girl (Maryam d'Abo) and some of the franchise's best action sequences, including a finale where Bond is hanging on a net from the back of a cargo plane. Everything seemed back on track. And here's an example of Irony Hell. Another Bond hopeful, Pierce Brosnan, actually landed the part after his TV show Remington Steele fell in the ratings and was axed. The news that he'd landed the Bond gig spiked interest in the show, so the producers exercised their option to renew the series on the very last day allowed by Brosnan's contract. Lo, producer Albert 'Cubby' Broccoli didn't want his rebooted Bond to be headlined by a head best known for a TV show, so Brosnan lost the role to Dalton. Crestfallen, Brosnan did as he had to and kept making Remington Steele – but once the news hit that he would not be the new Bond, interest in the show fell and it only ran for five episodes before biting the dust for good. Ouch.


LICENCE TO KILL (1989)
One of the best and most underrated of the series, this revenge-fuelled entry has Bond being suspended from MI6 as he chases drug dealer Sanchez (Robert Davi) who attacked Bond's longtime CIA pal Felix (David Hedison) and killed his wife. Dark and violent, it was a box-office hit in the UK, but its comparative flopping in the US forced producers to rethink what they were doing. Three things accounted for Bond's evaporating American fanbase: (1) the darker subject matter wasn't very fun; (2) the film got a higher rating than usual – R instead of PG – thus icing out the critical youth demographic; (3) Bond was no longer the reigning franchise at the multiplex, now competing with new blockbuster brands such as Lethal Weapon, Back to the Future, Indiana Jones and Batman. Poor marketing didn't help: a late title change from Licence Revoked to Licence to Kill meant a lot of signage had to be pulped. Long neglected, the film overall and Dalton's performance in particular now gets the respect that eluded it the first time around for moving closer to Fleming's concept of Bond.
The 1990s
With the slick Pierce Brosnan as the new 007, Bond promptly finds his feet again. Then promptly loses it with a descent into big-budget blandness. 


GOLDENEYE (1995)
After a potentially lethal six-year hiatus, Pierce Brosnan saves the day by stepping up as the newly minted, post-Cold War Bond. With Judi Dench giving gravitas to M and Famke Janssen delivering a great villainess with killer thighs, the series feels fresh and fun again. Importantly, Sean Bean's villain and his verbal take-down of Bond's legacy saw the series move into a more reflective mode, anxious to portray the new world Bond now inhabited, rather than creating a fantasy universe for him to run riot in. The sequence in which a tuxedoed Bond drives a tank showed the franchise still wanted to bring the funny as well as the fireworks.
TOMORROW NEVER DIES (1997)
But Brosnan never bettered GoldenEye. With Tomorrow Never Dies being the first Bond film to go into production without a finished script, the story was a mess as 007 tries stopping a media mogul (Jonathan Pryce as the wettest Bond villain yet) from altering world events for the benefit of his empire. Teri Hatcher was terrible, Michelle Yeoh forgettable. Not only did gadget overload kick in again – the film features a remote controlled BMW – Bond showed he was losing sight of his own traditions when he traded up to a Walther P99 pistol and mothballed his trusty Walther PPK. Sacrilege.
THE WORLD IS NOT ENOUGH (1999)
Not the worst Bond, but easily one of the blandest as Brosnan phoned in his performance for an unremarkable film about some devilish plan to boost oil prices by staging a nuclear meltdown. Or something. Brosnan, clearly weary of the role, confessed he didn't understand the plot, and audiences had trouble buying Denise Richards as a nuclear scientist. Though Robert Carlyle's villain didn't feel pain, the audience did as it sat through yet another scatter-brained Bond film that didn't seem to care about anything but scale. 
The 2000s
With the once-distinct Bond brand descending into multiplex mulch, another change sees the bored Brosnan replaced by the dynamic Daniel Craig – and a new Bond is Bourne. 
DIE ANOTHER DAY (2002)
The advent of a Bond car with an invisibility cloak was taken by audiences around the world as a thinly veiled message from the Bond people that they were now totally and utterly out of ideas. Whether the message was intentional, it was accurate. Celebrating 40 years of Bond, the film was stuffed full of references to all the films, the worst of which was Bond Girl Jinx (Halle Berry) walking out of the ocean a la Ursula Andress in Dr No. With the regrettable sight of Bond surfing and way, way too much CGI, the film's silly plot was matched by the plethora of product placement. Widely considered among the worst of Bond. And does anyone remember how it ends? 
CASINO ROYALE (2006)
Following tradition, this Bond reboot sought to get back to Ian Fleming's vision of 007. So they cast the buff, rough-headed Daniel Craig as a newbie Bond who has to earn his 00 licence to kill for his country. Initially worried that Bond had become too formulaic, Craig reversed when he read the script and embraced the decision to dial down the CGI, the product placement and the gadgets to revert to a more earthy, vulnerable Bond. Widespread objections from fans to Craig's casting reached hysterical fever pitch online, but evaporated almost immediately once the film was released. The film broke records with its $800+ million box office, despite being widely pirated, and made major inroads into the growing Chinese market. The opening-reel foot chase involving construction cranes is among the most impressive in the series; the finale in the sinking Venetian house – using the largest Bond set ever – harks back to the type of big-scale, real-world climactic set-pieces Bond did so well in the 1960s.
    
QUANTUM OF SOLACE (2008)
Though Bond went back to his Walther PPK here, this direct sequel to Casino Royale – it starts off an hour after the last one finished – was more Bourne than Bond. The blurry, revenge-driven plot told of an environmentalist eager to control Bolivian water supply. The pacing was brisk and the stunts were staged as practically as possible – an aversion to digital effects had thankfully set in – but the return of wall-to-wall product placement and the Bourne-like style made it look too much like a conventional action flick – something a Bond film is never supposed to be.