Jakovich returns fire at Sheahan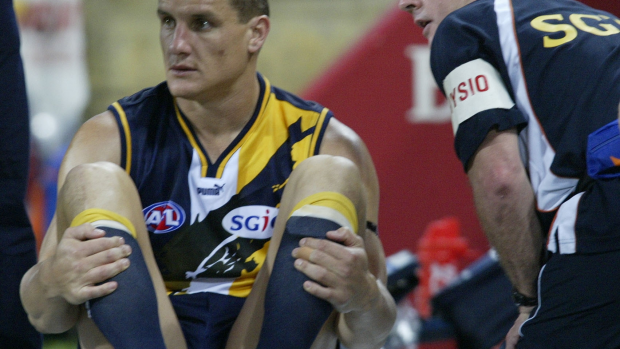 West Coast Eagles legend Glen Jakovich has returned fire at Mike Sheahan after he claimed on Tuesday the 2006 Premiership was tainted.
Speaking on SEN in Melbourne, Sheahan said: 'The longer it goes the more convinced I am that there's a taint attached to West Coast in 2006,'
'Wallsy (Robert Walls) said immediately after that premiership win that he thought it was tainted, I taunted him at the time and said it was ungracious, but now I'm in Wallsy's corner.
'I think the evidence suggests that there was a drug culture that was rife at West Coast at that time.'
But the four-time West Coast club Champion Jakovich refuted those claims.
'I invite Mike to come to Perth and do his research a little bit more because he's really ill-informed.'
'To take pot shots from over Victoria – and that's what he's done, let's face it ? typical Victorianism that he hasn't taken his time to do his research and it's very disappointing from someone who is well respected.'
Listen: