Riewoldt: 'Unfair' for Eagles game to proceed this weekend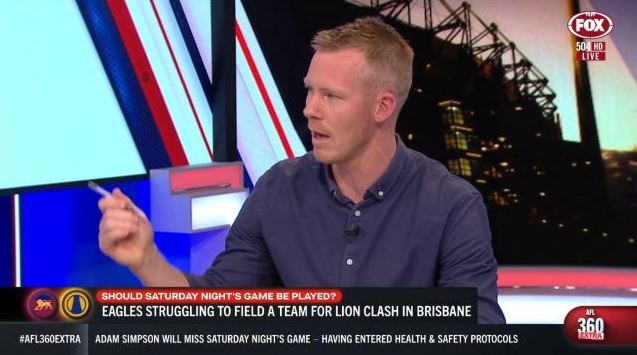 Richmond spearhead Jack Riewoldt believes the COVID woes at West Coast are too unfair and the club's fixture against Brisbane this weekend should be postponed.
The star forward, whose Tigers smashed the Eagles by 109 points in Perth last week, told AFL 360 the Eagles were beyond the precipice of what was fair for a side to endure this season, and believed the AFL should postpone Saturday night's game against the Lions in Queensland.
Currently at the bottom of the ladder, West Coast are without senior coach Adam Simpson and have just 20 fit listed players available for selection, as health and safety protocols deplete player availability.
"Let's say Brisbane play about half a West Coast side and have a big win… we gained 20 per cent last week. That's massive," Riewoldt said.
"You play West Coast twice this year, which is nothing to do with them, then you're getting 40 per cent. That's huge when finals rolls around."
Press PLAY below to hear 6PR's Paddy Sweeney on Jack Riewoldt's comments