'It's so surreal': Melbourne president says Grand Final triumph yet to settle in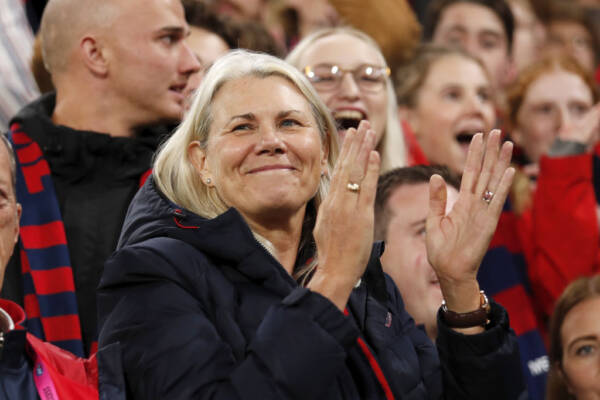 Melbourne president Kate Roffey says the Demons being known as the 2021 premiers still sounds "pretty surreal", as the AFL's oldest club broke a 57 year premiership drought against the Bulldogs on Saturday.
While the president says she's still getting used to the tag of champions, she revealed to Gareth Parker she was calm throughout the game despite at one point being 19 points down in the third quarter.
"People kept asking me at the function and friends were texting saying how are you feeling, and I said 'I'm so calm' it wasn't necessarily because I knew we would win … I knew I had done everything possibly could," she said.
"And it was going to be as it was going to be, but even when we (went) down there I thought 'I don't think this is meant to be' … I felt like they just flicked that switch."
Press PLAY to hear more below
Photo by Dylan Burns/AFL Photos via Getty Images