'It's been phenomenal': Josh Cavallo says he's 'buzzing' after reaction to coming out from football world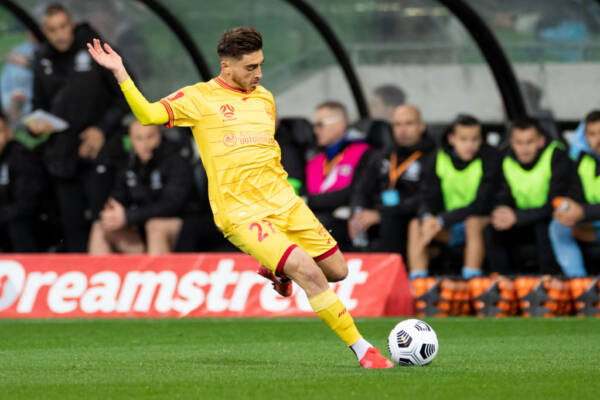 Australian footballer Josh Cavallo says the reaction to his announcement that he's gay has been "phenomenal".
The 21-year-old Adelaide United player shared an emotional video on Wednesday where he revealed his sexuality and said he was was done with feeling ashamed.
He's the only current professional footballer in the world to come out as gay.
"I've had positive responses from football club messaging me – Liverpool, Manchester United, the Premier League messaged me, FIFA messaged me congratulating me, so it's been phenomenal," he told Mark Gibson on 6PR Breakfast.
"My sports stars I used to see on TV – Zlatan Ibrahimovic, Marcus Rashford, Pique from Barcelona and Griezmann – it's just been amazing support.
"They all reached out and said they're proud of me, and it just gives me a real buzz on the inside, and I just hope that people don't have to hide themselves anymore, and do what I did because it was very dark and painful."
Press PLAY to hear more below 
Photo by Mackenzie Sweetnam/Getty Images