Is your life underinsured? How to find out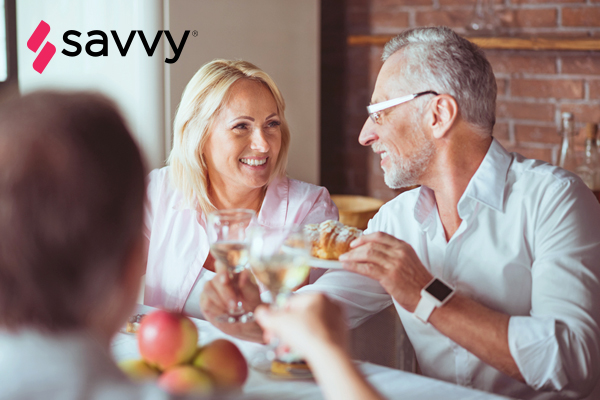 Life insurance is a tricky one – in fact, 1 in 3 of us don't purchase enough life insurance because we simply don't understand it. 95% of Australians are underinsured when it comes to life insurance,
according to LifeWise.
20% of all Australians don't even have life insurance, because they don't know what to buy or where to start.
Chances are you are one of the 95% of Aussies without enough life insurance. How can you tell if you are underinsured in the first place?
How big is the underinsurance problem?
Rice Warner Actuaries estimate the underinsurance gap in Australia is about $1.37 trillion dollars. In the unthinkable but very real event of a premature death in your family, it's unlikely you will have adequate coverage.
Risk factors for uninsurance
Many of us have life insurance policies included with our superannuation accounts. These might cover us for huge sums – $250,000, $500,000 – etc. However, life insurance is designed to make up the shortfall in future earnings; it can cover a mortgage, ongoing bills, dependents, and their further education. The cost of sending two children to Government schools through to year 12 and a three-year university course costs, on average, $537,000. This doesn't include any other future expenses or current liabilities, such as a mortgage. As you can see, that "big number" of $500,000 doesn't seem to stretch so far.
If you have:
–  Started a new business, or taken on new liabilities
–  A new mortgage, car loan, or other finance
–  Seen a change in your income (retirement, retrenchment, etc.)
–  Children, or are expecting
–  Been married OR divorced
And if one or more changes occurred since you last looked at your policy, you are most likely at risk of underinsurance.
Other types of life insurance
Life insurance can mean "death cover," but also includes other types of insurance such as income protection insurance, trauma insurance, and total and permanent disability insurance. Since many of these premiums are not covered under "default" policies in superannuation, it's also likely you are not insured for these events.
"Superannuation life insurance is usually the bare minimum and won't cut it in the event of a life-changing disaster," says insurance expert and Savvy CEO Bill Tsouvalas. "If you haven't thought about getting life insurance, you need to make it a priority. You can get help from calculators online to start, or speak to a professional broker to figure out how to cover your family. It is guaranteed peace of mind."