Is this Perth's biggest lemon?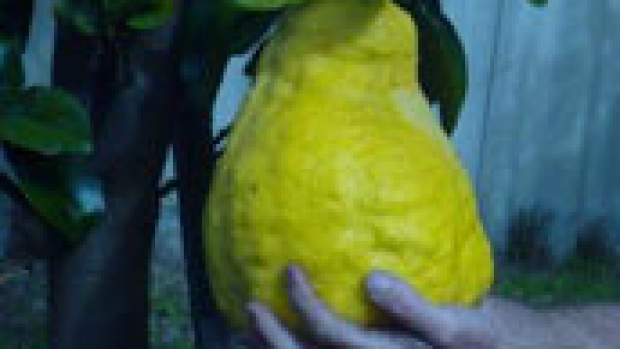 A Bayswater man is laying claim to owning the biggest lemon (outside of a Lada Niva) in Perth after nurturing the sour fruit to the size of a soccer ball. Jerry showed the citrus sensation to Peter Bell and 6PR's gardening expert Sue McDougall. 
Stay up to date on breaking news with 6PR on Twitter  
Jerry Coleman with his 1 year old lemon.
Jerry With Sue McDougall and Peter Bell (showing some lemon envy)
Jerry with his tribute to his favorite band the Lemonheads.