Is this how you see Perth?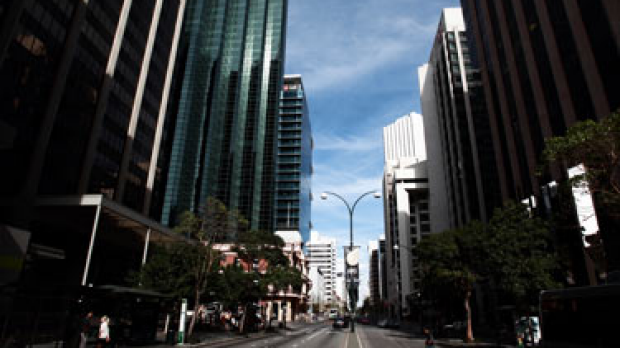 New York Times article written By Baz Dreisinger
Catching Perth's Wave in Western Australia
written By Baz Dreisinger
Conjure up a city embodying all things right about cities. Assuming you lean toward the progressive, I'll wager your rendering includes the following: multiple parks and waterfronts; spotless subways and free public buses; restaurant menus with organic, locally sourced food and wine; cool bars in heritage buildings; and pop-up everything, from farmers' markets to cinema and yoga.
Welcome to Perth.
The capital of Western Australia, where some 1.8 of the state's two million residents live, left this New Yorker mesmerized: Could a city really be so easy, breezy, green and pristine — so positively livable? I'd thought Williamsburg was hipster heaven; it pales beside Perth.
In truth, such a conjuring of the city has, in the last seven years or so, become a reality. Since the 1880s, when Western Australia's gold rushes began, Perth has had a boom-and-bust economy, but the past decade was mostly boom, with an emphasis on natural resources like uranium, iron, zinc and natural gas. Perth's style of growth, though, eschews big-and-bling for eco-fabulous — the anti-Dubai. Still, cranes are a fixture of the skyline as grand, thoughtful urban developments keep on coming. A state investment program pours millions into new infrastructure and big projects, including a 15,500-seat futuristic arena that opened in 2012; a $750 million airport terminal is also now in the works. Australians once joked that "WA" stood not for "Western Australia" but "wait awhile" — a jab at the laid-back west-coast lifestyle, not as up-to-the-minute as Melbourne or Sydney — but that now has a new connotation: If you think Perth is getting trendy, wait till you see what it's becoming.
Baz Dreisinger talks to Peter Bell
Stay up to date on breaking news with 6PR on Twitter  
In January, I checked into the Terrace, a new boutique hotel in a house that dates back to the late 19th century, decked out in oak paneling, four-poster beds and sexy Art Deco-style paintings. The hotel, in the ultrahip Central Business District, embodies the Perth paradox: hot new openings, mostly in historic sites, go to great lengths to evoke "old." In Australia, of course, "old" is fairly young — Perth became a colony in 1829 — but the result makes for rich juxtapositions: Step from a concrete office complex into a restaurant pretending to be a 1920s speakeasy.
I ate a divine organic breakfast at the hotel — eggs and smoked salmon on homemade rye, accompanied by portobello mushrooms and what tasted like the freshest coffee ever ground. Australian coffee culture is serious, doctrinal business, complete with lexicon: Know thy "long black" from thy "flat white."
Every day of my 13-day stay was sunny, and I mean not-a-cloud-in-the-sky sunny, almost synthetically sunny.
Days were spent exploring the city's urban villages, some within Perth and others right outside it. Northbridge, just north of the city center, is lovely by day. The neighborhood's onetime seedy streets are a center of art, both outside — a Banksy-esque mural depicting a little girl and a duck, and a dazzling light-and-water installation — and inside, at the Perth Cultural Center complex. The center houses the Western Australia Museum, the Art Gallery of Western Australia and the Perth Institute of Contemporary Art, along with two theaters and a library. The center's main square is a fanciful urban delight, complete with fake mini-beach, free outdoor cinema and an "urban orchard," a mini-garden adorned with crayon-colored lanterns.
Jamming flier after flier into my purse — comedy series? film festival? eco-market? — I strolled to the Central Business District. Northbridge and the district will soon be more attractively connected; the Perth City Link project is currently sinking the railway that divides them underground, just as the Elizabeth Quay project — set to include pedestrian areas, a luxury hotel and perhaps an Aboriginal art center — is extending the Central Business District down to the Swan River. I marveled at the district's contrasts: In a four-block radius you'll find tony King Street, home to Louis Vuitton and Chanel, generic strip malls and office complexes. You'll also find Uncle Joe's Mess Hall, a retro-hipster wonderland where you can get an old-school trim at the barber shop and then eat vegan spirulina balls.
The British celebrity chef Jamie Oliver just opened an Italian restaurant in the business district, but the most stylish hangouts, located in alleyways once used for garbage, emphasize urbane grit. They bear names like Bobèche and Toastface Grillah, and devote page after page to elaborate cocktails. Ever since the city created a special liquor license for them in 2005, small bars — usually also peddling small bites — have proliferated; you can spend practically every night in a different bar that, a century ago, was something else: a technical school (Bar Lafayette), a rag factory (1907), a cottage (the Old Crow), a residence and stable (the Stables Bar).
I dined at Print Hall, one of the city's most celebrated new restaurants, set in an old printing press building and featuring soaring ceilings and a bright white atrium. The lower level is a coffee emporium, where you can find coffee roasted in-house, and the main floor is devoted to locally sourced fine dining and live oyster shucking. On the sweeping rooftop bar, ogle the view and sip a Bloody American — a Campari and blood orange concoction — or a New York Bee-Sting, a combination of rye, Cognac and honey. The mezzanine, wallpapered in Chinese newspaper, is the Apple Daily Bar and Eating House, serving Hong Kong-style yum cha. There, my glass of sauvignon-semillon and steamed scallops with soy rice wine dressing were served by a waitress with piercings and electric-pink lipstick. It seemed as if everyone in Perth was under the age of 30.
Changing hotels allowed me to experience the other face of the new Perth. Fraser Suites is a gleaming 19-story high-rise with floor-to-ceiling windows, opened in 2012 in the up-and-coming Queens Riverside area. New restaurants and bars are on the way in the neighborhood; there's even a beach being constructed. After settling in my sky-high room, I tackled more neighborhoods, relishing rides on free buses or subways so immaculate they felt like toys.
A fast ferry carried me to South Perth to wander along the Swan River, where black swans glide. I went north to the Subiaco neighborhood, known for its funky Sunday market. Several short subway stops away was Mount Lawley, where I found a community radio station, vintage shops and a popular comedy night at the Brisbane Hotel, exuding East Los Angeles-style cool. The nearby town of Fremantle, meanwhile, felt like an Australian version of South Street Seaport. It is packed with 19th-century buildings, organic restaurants and coffee shops. At the Fremantle Prison, built in the 1850s and now a fascinating museum, I was stunned by the Aboriginal art gallery, with its vibrant paintings and murals, many depicting the racist legacy of Australia's criminal justice system. Later I watched the sun set while listening to a jazz trio at Little Creatures, a warehouse of a microbrewery where, amid the nooks and crannies, there's a sandy beer garden and magnificent outdoor terrace.
To go to Western Australia and not experience its beach scene — a 25-minute subway ride from the city — is akin to visiting Los Angeles and shunning Malibu. The water in both places, actually, is equally frosty, but the visuals in Perth make up for it. Scarborough Beach beckons with mammoth waves and a sea of people showing off perfect abs and deep tans. At Cottesloe Beach I settled in with a glass of rosé at the newly renovated Cottesloe Beach Hotel, a former beer garden turned trendy hotel: white, airy and Palm Springs-retro with its '50s-style décor. The water was calmer here, and the coast fringed by Norfolk pine trees.
Before leaving, I took two short day trips to Perth's neighboring mini-worlds. Historic Swan Valley — not in fact a valley but a charming 20-mile loop — is the closest wine district to any Australian capital. There are century-old heritage buildings, along with worthy Aboriginal sites, but the primary attraction is worth signing onto a bus tour for: 41 boutique wineries, five microbreweries, two distilleries, even two chocolate factories, good for staving off a hangover.
The newly refurbished Crown Perth complex is in the city itself but might as well be its own sumptuous planet: casino, high-end retail, two luxury hotels and a third — soon to be the city's largest and what's being called its only "six-star" property — on the way. There's a 2,300-seat theater staging shows like "Jersey Boys" and 32 restaurants and bars, including La Vie Champagne lounge and one of two Nobus in Australia.
Settling into a cobalt blue cabana alongside the serpentine pool crowded with gleefully tipsy vacationers, I spied the roped-off "enclave" section reserved for high-rollers and watched hungry masses line up for the lavish buffet. I could have been in Vegas or Dubai, really, but I didn't mind. In the context of the progressive, user-friendly, oh-so-funky city that Perth has become, this little pocket of what it might have been beckoned with just the right dose of urban excess.
WHERE TO STAY
The Terrace (237 St Georges Terrace; 61-8-9214-4444; terracehotelperth.com.au). Rates from 349 Australian dollars, about the same in U.S. dollars.
Fraser Suites (10 Adelaide Terrace, East Perth; 61-8-9261-0000;perth.frasershospitality.com). From 199 dollars.
WHERE TO DRINK
Andaluz (21 Howard Street; 61-8-9481-0092; andaluzbar.com.au). In the old Parker & Parker building, a sexy enclave with leather couches, plenty of ambience and tasty tapas.
Varnish on King (75 King Street; 61-8-9324 2237; varnishonking.com) serves up liquor history along with drinks and small bites.
Venn (16 Queen Street; 61-8-9321-8366; venn.net) is all-in-one: small bar and cafe, rooftop lounge, design shop and funky hangout.
WHERE TO EAT
Cott & Co. Fish Bar, in the Cottesloe Beach Hotel (104 Marine Parade, Cottesloe; 61-8-9383-1100; cottesloebeachhotel.com.au), features fresh daily catches, including smoked chile mussels and prawns with local truffle oil. Expect to pay about 50 dollars for dinner.
The Stables Bar (888 Hay Street; 61-8-6314-1300; thestablesbar.com.au) has two levels of bar and dining in a 19th-century residence and stables turned chic restaurant.
Print Hall (Brookfield Place, 125 St. Georges Terrace; 61-8-6282-0000;printhall.com.au). Main dining room has a four-course pre-fixe for 150 dollars.
WHAT TO DO
Kings Park and Botanic Gardens (61-8-9480-3600; bgpa.wa.gov.au/kings-park) is the crown jewel of Perth's many parks: 1,003 acres of stunning views, gardens and trails.
Two Feet and a Heartbeat (61-800-459-388; twofeet.com.au) offers walking tours of Perth's neighborhoods.
The Perth Cultural Center (12 Lindsay Street; 61-8-6557-0700;perthculturalcentre.com.au) hosts regular events, festivals and screenings.
Swan Valley Tours (61-8-1800-733-349; svtours.com.au); full-day tour and tasting, with lunch, for 110 dollars.