Is a 10 year ban enough?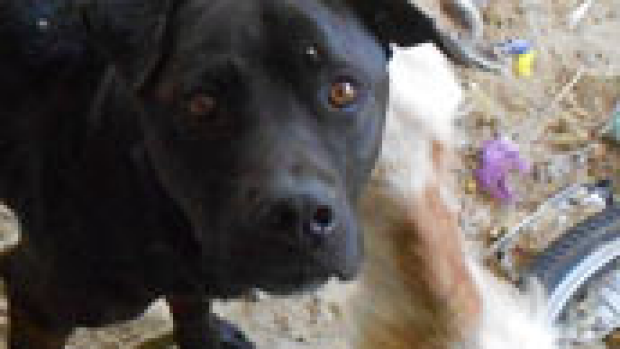 Caution images in this story may cause distress. A 38 year old woman has been banned from owning a pet for 10 years following a successful prosecution by the RSPCA of one of the worst animal cruelty cases they have seen. click here to view image.
WOMAN FINED AND BANNED FOR 10 YEARS FOR DOG CRUELTY
Stay up to date on breaking news with 6PR on Twitter  
A Midland woman was today fined $6000 and prohibited from being in charge of; or having any contact with, an animal for 10 years after being found guilty of three counts of cruelty under the Animal Welfare Act 2002.
Two counts relate to one dog not being provided with proper and sufficient food and water and one count relates to the woman being cruel to the animal as it suffered harm which could have been alleviated by taking reasonable steps.
Roberta Walton, 38, was the person in charge of two dogs; a tan Jack Russell Terrier cross and a black Staffordshire Bull Terrier cross when visited by RSPCA Inspectors in December 2012 who acted on a complaint of two dogs at the property in very poor body condition.
RSPCA Inspectors attended Ms Walton's property on December 21, and observed two dogs, both were underweight with hip bones and ribs protruding. Both dogs were seized under the Animal Welfare Act 2002.
The dogs were immediately taken to Midland Veterinary Hospital for assessment. The treating veterinarian noted that both dogs were in poor body condition with a score of 0.5 out of 5, emaciated and 8 – 10% dehydrated.
An RSPCA veterinarian was of the opinion that both dogs were severely malnourished and dehydrated. The Staffordshire terrier had an infestation of ectoparasites which would have been alleviated through flea control.
"These dogs had been left to starve, which is absolutely appalling. It is vital the community continues to bring these matters to our attention to help save animals from situations of cruelty and neglect," RSPCA WA CEO David van Ooran said.
Walton was ordered to pay $1015 in costs.
Every day RSPCA WA receives between 60-70 cruelty reports and cares for hundreds of animals in need.  If you have any information of alleged cruelty please contact the RSPCA on 1300 278 3589