Investigative reporter says Scientology have a stall at the Royal Show for one reason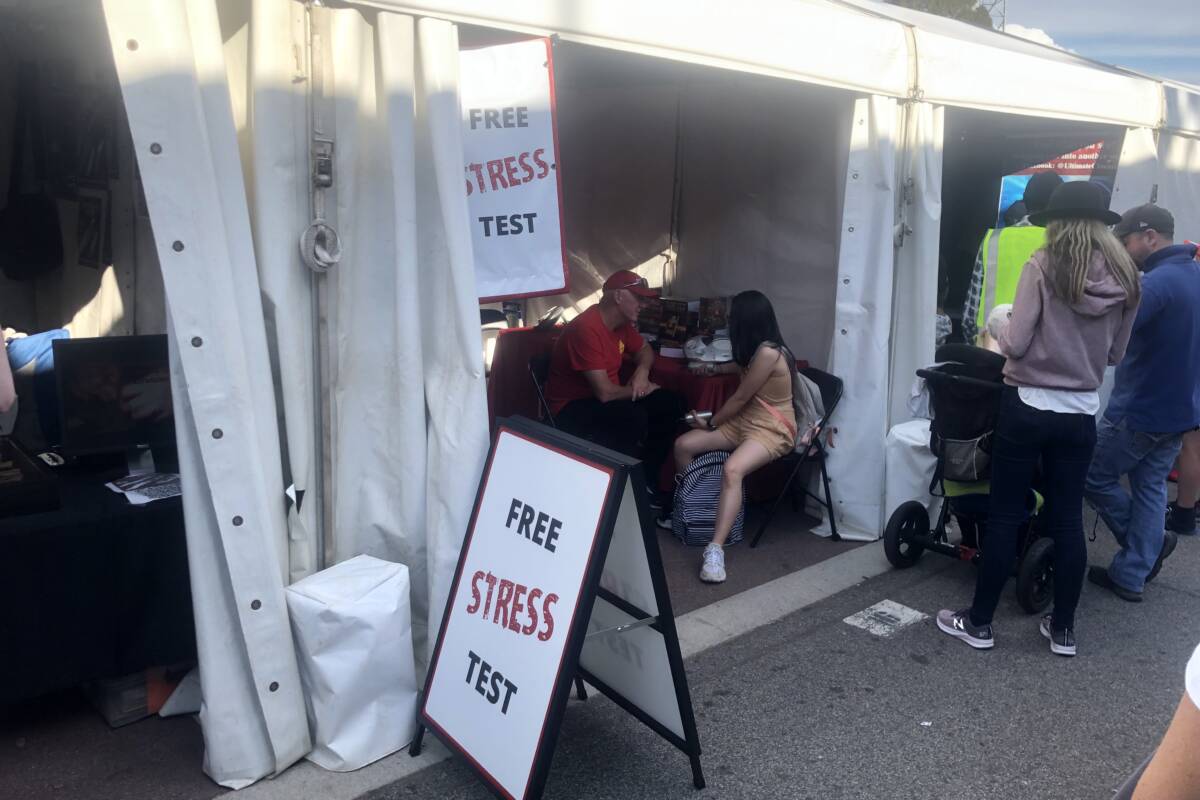 An understated Scientology stall at the Royal Perth Show claim they're not trying to recruit anyone, but just trying to sell books.
You can also complete a "stress test" at the stall.
Investigative reporter based in New York Tony Ortega who has covered the religion for 25 years says they're only there for one reason.
"Of course they're recruiting, that's the only point of selling the book Dianetics and giving the stress test," he told Liam Bartlett on 6PR Mornings.
"The recruitment of new people is the only thing they're there trying to do.
"The stress test is a parlour trick that they hope will convince a few people the machine they have there … has some sort of insight into your mind."
Press PLAY to hear more below 
Image: Supplied