Investigation launched after Acacia Prison stand-off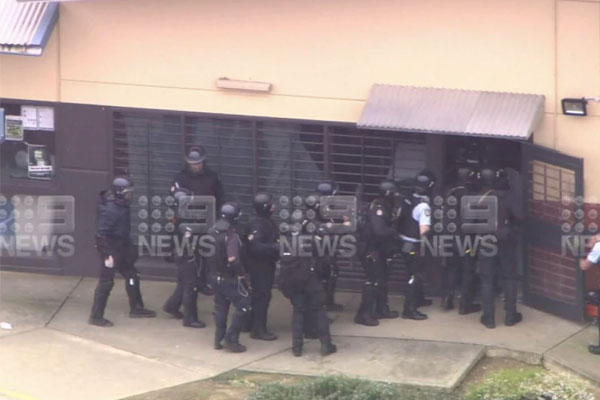 An investigation is underway into a riot at WA's biggest prison.
Two inmates managed to overthrow guards and barricade themselves inside part of Acacia Prison in Wooroloo yesterday afternoon.
Heavily armed officers stormed the unit and escorted two men out of the facility for questioning.
In a statement The Department of Justice said an investigation is now underway and a the prison's management of the incident will be reviewed.
"There was no risk to the community at any time," a Department of Justice spokesperson said.
"The unit was secured without force being used and there were no injuries to either prisoners or officers reported.
"Officers conducted recovery operations and made assessments of any damage caused.
"The two prisoners alleged to be responsible were moved to the Prison's Detention Unit and potentially face both prison charges and criminal charges."
Corrective Services Commissioner Mike Reynolds told Oliver Peterson they take these issues seriously.
"Even though there we're only two prisoners involved, I wanted to be sure that all the staff in the area and the prisoners were safe and so we deployed the specialist operations group," he said.
Press PLAY to hear the interview