Intent the key for away Eagles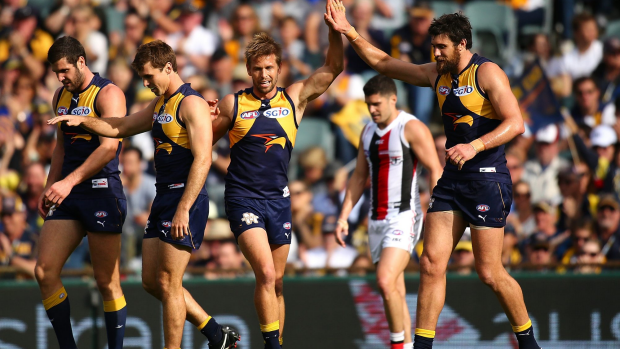 Adam Simpson says intent is they key for West Coast this weekend as they search for their first away win of the season.
The Eagles have won all five games at Domain this season and lost all three away from home.
It has led to many pundits labelling West Coast as either 'flat track bullies' or 'homebodies'.
With an average away losing margin of 43 points in 2016, a 103-point win over a hapless St Kilda team yesterday has done little to help the reputation.
Simpson said the game plan and structure is the last few per cent and the most important thing was that the team show up to play.
'I wish I could tell you there was a magic formula I've found in the top drawer,' Simpson said
'We think our footy is good enough to win anywhere. All I want is our players to have the right mindset this week.
'If we turn up with the same intent we had on the weekend we'll be competitive.'