Indonesian officials confirm debris and bodies spotted in Java Sea is from missing Air Asia flight 8501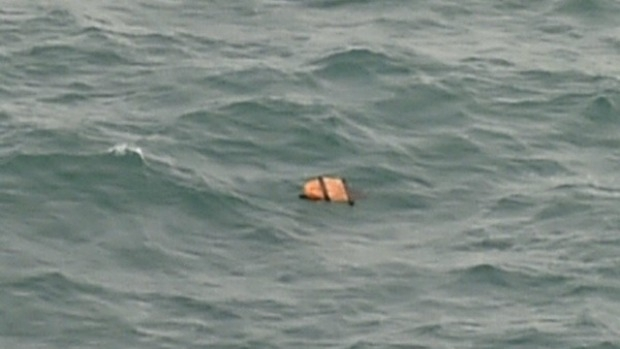 One of the objects spotted floating in the Java Sea. Photo: Bay Ismoyo/AFP
Indonesian government officials have confirmed the debris spotted in the Java Sea is from missing Air Asia flight 8501.
Photographs from a search plane triggered the response after objects were floated 10 kilometres off the south east coast of Borneo.
It led to the discovery of more debris, before bodies floating on the water were found.
It's reported six bodies have been spotted so far, with three of those recovered.
Air Asia Group CEO Tony Fernandes tweeted his support to families a short time after.
"My heart is filled with sadness for all the families involved in QZ 8501," he wrote.
"On behalf of Air Asia my condolences to all.
"Words cannot express how sorry I am."
It is still unknown what caused the plane to disappear three days ago.