If people don't show up, it'll 'send a message' to City of Perth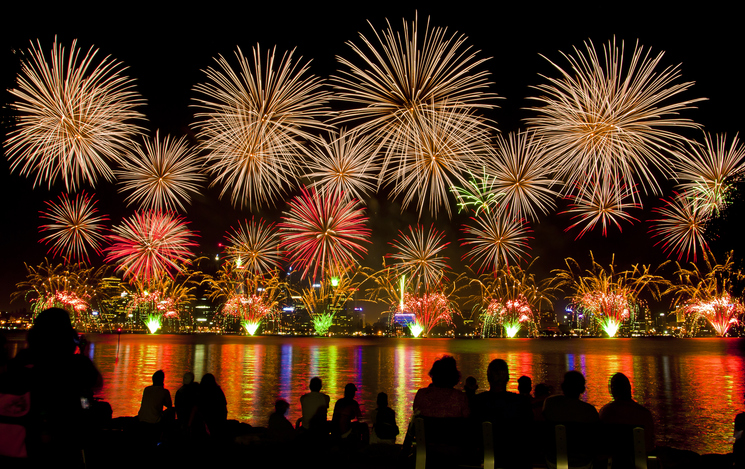 Next year's Australia Day Skyworks will be the decider for it's own future according to the Perth Lord Mayor.
Basil Zempilas said the event has to "deliver bang for our buck" to continue .
"If we get half the crowd we're used to getting, if the community's appetite has changed, if fireworks are no longer as amazing or as good for our environment as they once were, then I would understand us having a rethink," he told Oliver Peterson.
"The challenge is there for the people of Perth.
"If they continue turn out in big numbers, that sends a very clear message."
Crowd numbers in recent years have hit around 250,000-300,000 and Mr Zempilas said the 2022 attendance would need to be close to that. If the fireworks event is cancelled post 2022, Mr Zempilas reassured listeners the City of Perth will still "always celebrate Australia Day."
Meanwhile, the Lord Mayor is continuing his push for Perth to bid to host the 2026 Commonwealth Games.
"It's achievable, it's available and it's a stunning event for every host city," he said.
"It can do wonders for a city's self esteem."
Press PLAY to hear more about the future of Australia Day Skyworks: