'I'd do it again'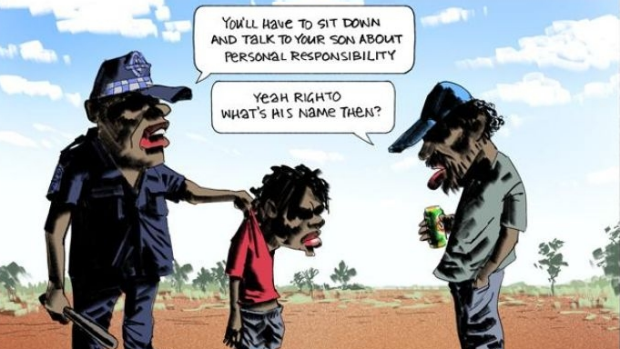 Racist, horrendous, insulting are just some of the ways Bill Leak's political cartoon in today's Australian newspaper has been described. Although he's copped criticism he says he'd do it again.
The cartoon portrays an Aboriginal man with a beer can not remembering his son's name and was published today, Aboriginal and Torres Strait Islander Children's Day.
The cartoonist Bill Leak says that the message behind the cartoon is an important one and despite the backlash, he'd do it again.
He spoke with Adam Shand.