Huge earthquake rocks Melbourne and parts of Victoria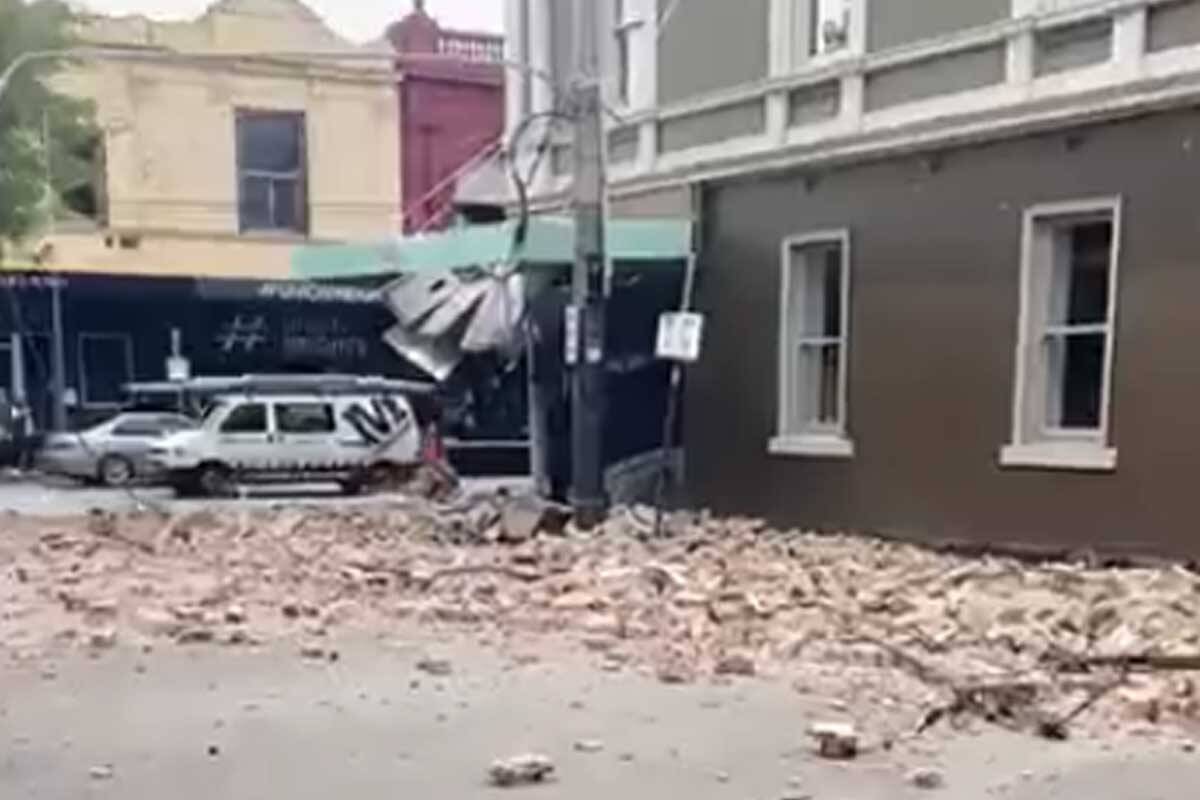 A magnitude 6 earthquake has hit Victoria.
There are reports that it has been felt all over the state and caused significant damage in some parts.
Footage circulating (not mine) of earthquake damage on corner of Chapel Street and Green Street in Windsor @theage pic.twitter.com/yWdMk4eh4x

— Rachael Dexter (@rachael_dexter) September 21, 2021
It struck around 9:15am local time.
Ben, a Glazier from Mansfield in regional Victoria, said it was a bit of a shock.
"It was a fair old bump," he said.
Ben said there was no damage where he was from.
"All the aluminium racks moved half a foot, but no glass broke or anything at this stage."
Press PLAY to hear more below
Image: Twitter