How you can help Melbourne Demon members locked out of WA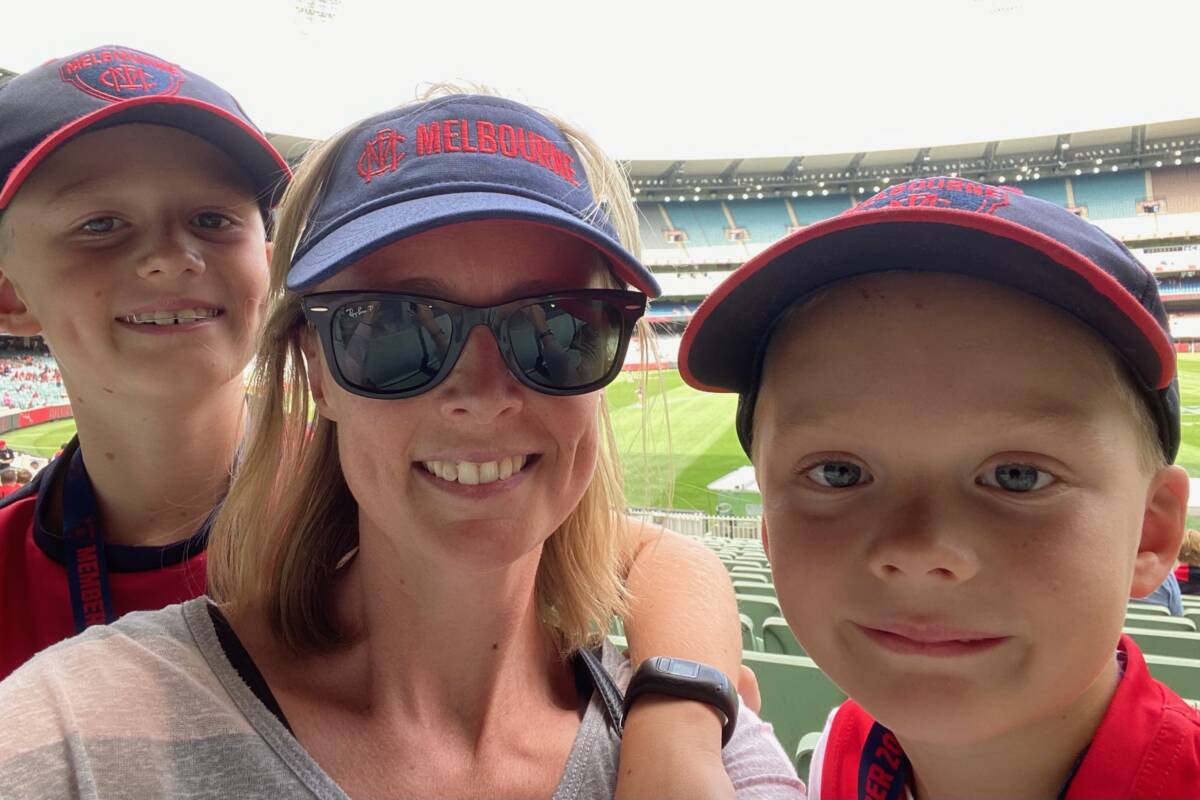 Melbourne Football Club are calling on all its fans in Perth to help those kept out by WA's hard border. The first 1000 people who turn up to Optus Stadium tomorrow night wearing red and blue will score a voucher for free hot chips and people will be asked to wear a special badge to represent members who aren't able to get to the game.
Die hard Demons supporter Kerry Lambert told Liam Bartlett all 50,000 members will have their names printed on a badge.
"We just want to see our name on a badge," she said.
Ms Lambert has started a campaign "flash your badge" – asking people at the Melbourne v Geelong match to take a photo of themselves with their badge and post it on social media with the hashtag #flashyourbadge. She hopes members locked out of WA will be able to see their name at the match as a consolation for not physically being there.
Melbourne have not won a Grand Final in 57 years.
"Surely the lovely folk of WA can take that into their minds," she said.
Press PLAY to hear how you can help Melbourne members:
(Photo credit: supplied)