How safe is your car? It's up to you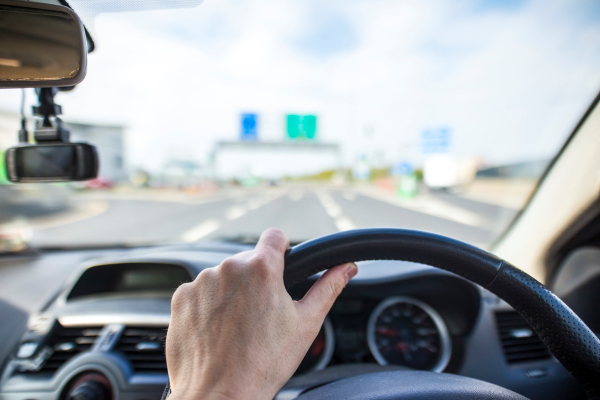 How well do you know your car? In the event of a crash, could you rely on the safety features at your disposal, and trust that your car's in a safe condition?
Think back to the last time you had your car serviced or your tyres checked. If you can't recall, chances are it's been too long.
For many drivers, booking your car in for a service is on a long "to-do" list, and until a problem presents itself, it's easy to ignore. However, if it's been a moment between services, you could be driving around in a liability that could put your life and the lives of other drivers at risk.
Ask yourself, how safe is your car? Here are some tips to make sure you have a safe ride.
Look for the stars
If you're in the market for a new car, make the safety rating a top priority. Cars that are rigorously tested and awarded five stars in the ANCAP safety rating provide you with the best possible security in the event of a crash.
It's important to prioritise safety features when looking for a new car to make sure you've got the best protection possible.
If you're buying a used car, you can still make an affordable, safe choice. Check out the Used Car Safety Ratings for an idea on how your prospective purchase stacked up in police reported crashes.
Safety features to look out for 
There's no doubt there's been a lot of advancements in car safety technology in the past few years.
It can be confusing when purchasing a new car to navigate what's essential and what's simply a bonus.
Here's some key safety features explained:
Electronic Stability Control is an active safety system that helps stabilise a vehicle, helping to reduce your chances of losing control.
Anti-lock braking systems prevent wheels from locking while braking, allowing you to maintain control.
Side and curtain airbags give you protection during a side impact crash, protecting the head and shoulders.
Emergency Brake Assist helps maximise braking power in an emergency stop situation.
Reverse sensors and rearview cameras: Reversing cameras and sensor technologies can not replace close supervision of children, however they do assist drivers to avoid a crash while reversing.
Keeping up to date
We don't often think of our cars as being "healthy" or in poor condition, but that's exactly what happens when we fall behind in servicing, put off and ignore problems when they arise.
Notice something wrong with your car? It's time to call a qualified mechanic.
Regularly servicing your car helps extend its life, reduces the risk of it breaking down and needing a costly repair, all while maximising its fuel efficiency.
Think about it: the tyres on your car are the only thing between you and the road, and they must be in good condition and have reasonable tread depth to do their job correctly. Similarly, if your tyres aren't inflated appropriately, you risk issues with steering, braking and response times in an emergency.
For more information visit https://www.rsc.wa.gov.au/Your-Safety/Vehicles/Safe-Vehicles.