How healthy is our River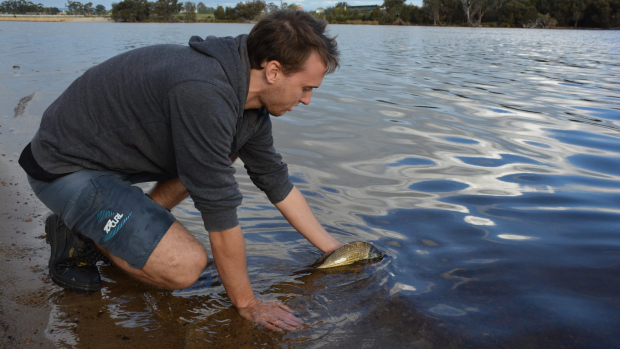 The amount of fish in the Swan River has increased with a big bream research group tagging the fish and can help determine the health of our river.
Dr Stephen Beatty, a senior researcher at the Centre for Fish and Fisheries Research at Murdoch University, told Simon Beaumont the study is the first to individually track any fish in the Swan/Canning estuary.
Electronic tags are inserted into the fish and then as they pass by 'listening stations' information is gathered.
'We can detect it, go around and download them all and work out how fish are using the estuary and then link that to different environmental parameter. Particularly, dissolved oxygen and complex woody habitat,' Dr Beatty told 6PR's Afternoons show.
Listen to the full interview here…