How a superfan brought back the Twin Pole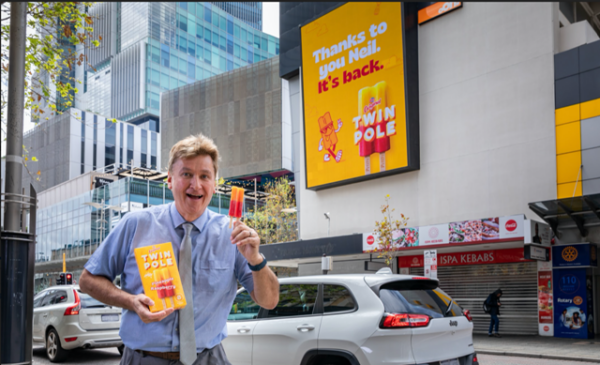 Neil Hancock, a Twin Pole super fan, has convinced ice cream company Peters to bring back its iconic icy pole.
As part of the campaign he started the 'Bring Back The Twin Pole' Facebook Group which attracted thousands of twin pole enthusiasts.
"This has certainly made me incredibly happy," he told Liam Bartlett on 6PR Mornings.
"It's one of those moments in your life where you pinch yourself and can't quite believe it's all happening.
"It's been an amazing couple of days that's for sure".
Listen to Neil's story below
Image: Supplied