How a nine-year-old Perth girl became the Bulldogs junior mascot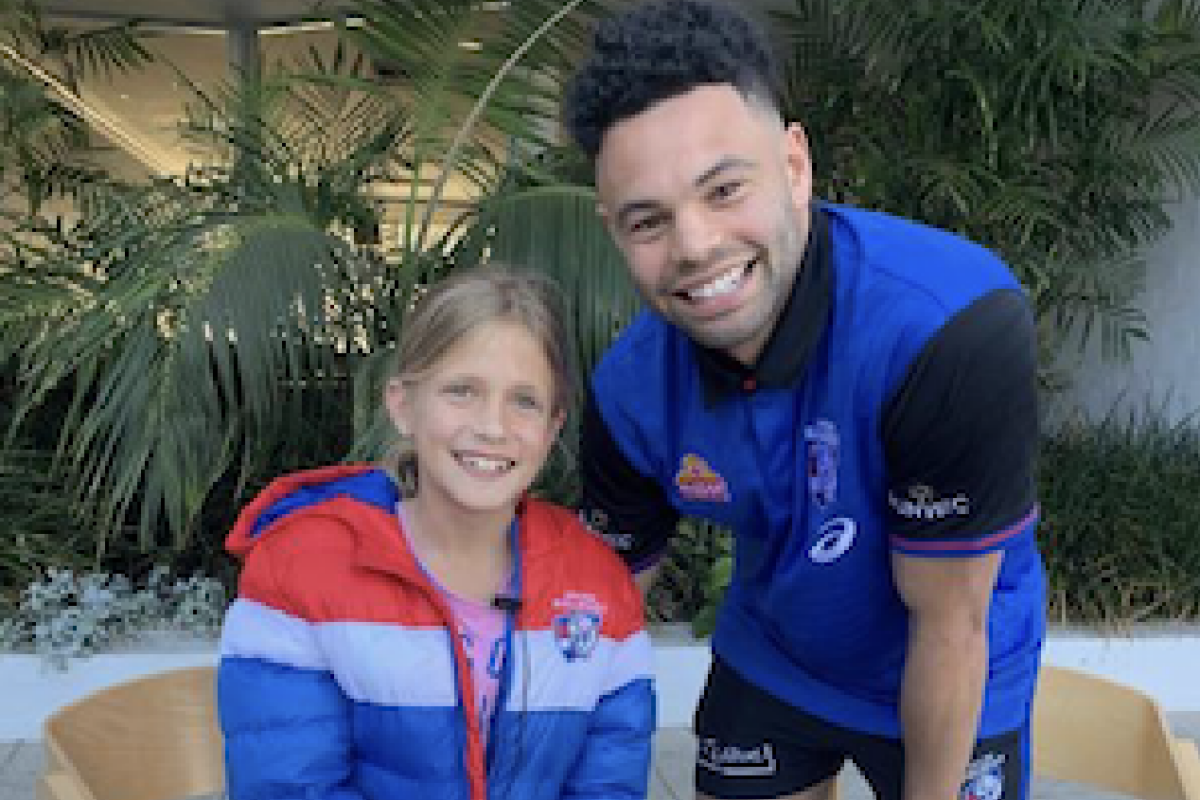 Nine-year-old Perth girl Payton Green has turned heartbreak into joy after the Western Bulldogs invited her to become the junior mascot, meaning she will get to run out with the team on Grand Final day.
Payton's mother, Aleiah Green, had posted a picture of Payton on Facebook detailing the pair's dismay at missing out on going to the Western Bulldogs and West Coast Eagles in June.
The game was closed to spectators because of COVID-19 outbreak.
It would have been Paytons first AFL game.
The post got past around and found its way to the Bulldogs.
"They sent her a little bit of merch and stuff, just to make her day," she told Gareth Parker on 6PR Breakfast.
Aleiah then managed to secure tickets to the Grand Final for her and Payton, and the following day got a call from the club.
"A lady named Linda from the Bulldogs … asked me if Payton wanted to be the Bulldogs junior mascot and run out the out on the field on Saturday," she said.
"I've had to keep this secret for about five days, it's just about driven me crazy!
"I'm absolutely overwhelmed, I can't get my head around it."
Payton and Aleiah met the team yesterday ahead of the big game, and got interviewed by the club.
"She was telling them about how much she loves the Bulldogs, her favourite players and told a little story about how we missed the game," Aleiah said.
"And Jason Johanissen, one of her favourite players, came walking out, and officially asked her (to be the mascot) himself."
Payton couldn't believed it.
"It was amazing, I didn't know what was going on," she said.
"When he walked out, my jaw dropped!"
The Grand Final will be Payton's first AFL game.
Press PLAY to hear more below
Image: Supplied