Houses saved in Freight Link tunnel option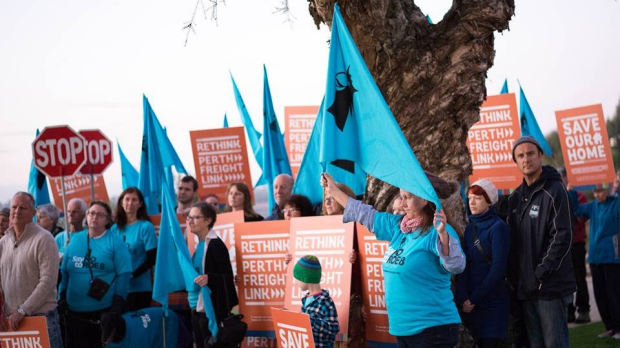 The State Transport Minister has welcomed the Federal Government's pledge of more money towards Perth Freight Link after the Prime Minister announced an extra $261 million towards the project in Perth today.
Much of the federal funding is believed to be coming from 'under-spends' on other jointly-funded road projects such as the Gateway project which has finished one year ahead of schedule and under budget.
The tunnel to be built under the suburbs of Beaconsfield and White Gum Valley will cost $326 million dollars.
Dean Nalder says the tunnel will reduce the impact on homes and businesses but Rethink the Link spokesperson Kim Dravnieks says their fight will continue with this latest development.
They spoke with Adam Shand.