Homeless precincts pegged for Perth suburbs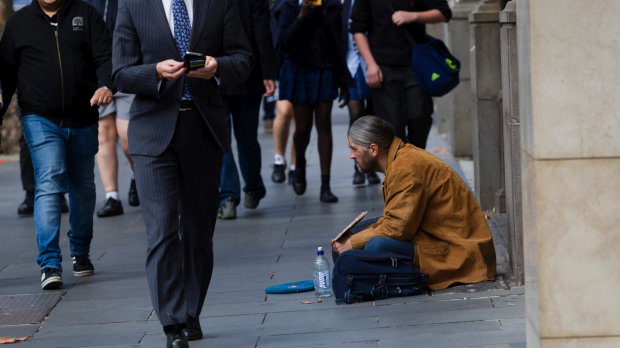 At least three local governments are considering whether an established 'homeless precinct' could help provide basic services to those living on the streets.
While the City of Wanneroo doesn't have an official position on the proposal, mayor Tracey Roberts said she thought it was 'a great idea'.
'We have a growing concern with regards to homelessness in the suburbs,' she told 6PR's Chris Ilsley.
'Because of the [homeless people] feeling unsafe [in the city], they're actually moving out into the suburbs.'
The mayor said those sleeping rough were 'often people who had had good jobs and good lifestyles who [were] doing it really tough'.
She said a potential site needed to meet some key criteria.
'Good local transport, good support services, health services so they've actually got that social aspect,' Ms Roberts said.
'Will it be a facility they can go in have a shower, have a health check… grab swags, tents or clothing?'
While the state government had its role to play in combating homelessness, Ms Roberts said councils needed 'to work collaboratively' given some of the uniques challenges posed at a local level.
'We have people living in their cars in the bush areas. They think they're safe, not harming anybody,'she said.
'But imagine if there was a controlled burn or bushfire? There's a whole range of scenarios we need to consider.'
Listen to the full interview below:
For more Perth Tonight stories, click here.