Holy water horse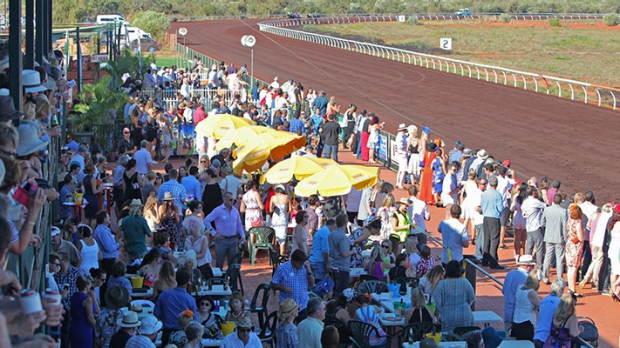 People will do anything for good luck when it comes to horse racing.
But one trainer at the Broome Cup carnival was hoping for divine intervention with his horse.
Thoroughbread Racing Northern Territory Greg Johnson spotted something he'd never seen before while doing his usual rounds.
Darren McCaulay told the story on Sports Today on Thursday night.
'He seemed to spot something unusual out of his eye in yard,' McCaulay said.
'This chap was sprinkling water over a horses head in the mounting enclosure … their were people also drinking the water.
'He took it into the chairman of stewards office, Harold Taylor, and Harold took a drink of the bottle himself … and said this is just water.'
'It actually had 'Holy Water' written on the bottle.
'Harold Taylor did say one thing very funny. I'm convinced it's water, but if I join in at the 200 and join by four or five hard held I'll get a second opinion.'
Listen: