Hogg: Smith should have called him back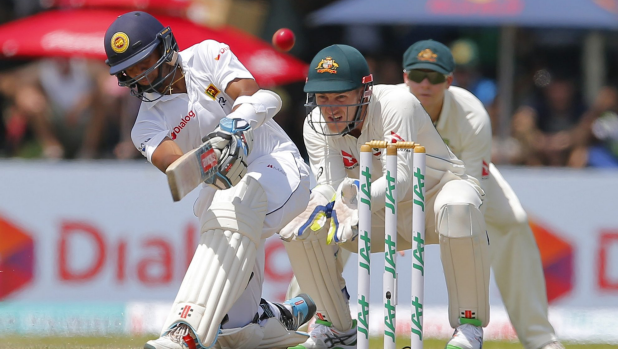 Former Australian cricketer Rodney Hogg says Test captain Steve Smith should have recalled Dimuth Karunaratne back after a controversial stumping.
Karunaratne had his back foot ground, but wicketkeeper Peter Nevill waited until the batsman lifted his foot and then whipped off the bails.
Wicketkeeping legend Adam Gilchrist supported Nevill as did former teammate Mitchell Johnson with a tweet that praised his game sense.
Hogg said the umpires should have ruled it dead ball, but given they didn't Smith should have taken charge.
Watch:
'Call him back, Smithy, call him back,' Hogg said.
'Show us a little bit of leadership.
'Ian Chappell would have called him back, Mark Taylor would have called him back.'
Listen: