Hockeyroo Anna Flanagan: Where are my hockey sticks?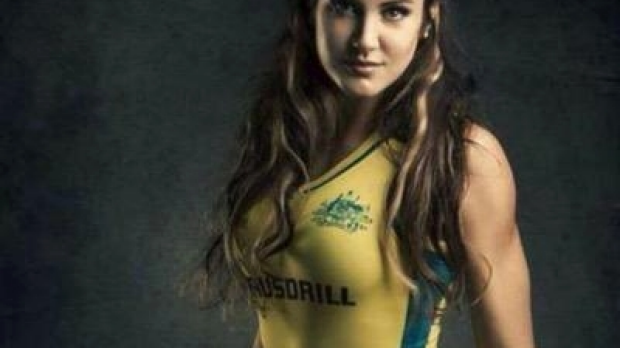 When a thief broke into Anna Flanagan's car this week, they didn't pinch her wallet or watch – the culprit made off with two hockey sticks and a bag full of 'smelly' training gear.
'It happened [on Monday] and the front of my window was smashed in and they've taken my hockey bag which has my hockey sticks, my shin pads, shoes, stuff like that,' the champion hockey player told 6PR's Perth Tonight program.
'I put the word out on social media and about a day later a lady found my bag scattered in a park nearby in Doubleview.
'It had my shin pads and shoes and watch in it, it also had a script in it with my name on it, she worked at a chemist and was a hockey fan and so she was able to track my address down through there.'
While the Olympian and dual Commonwealth Games gold medallist said she was 'so thankful' to the woman who went the extra mile to return her items, there was still no sign of the two hockey sticks which were in the bag.
Thanks so much to the lovely lady who found some of my hockey gear and tracked me down… Still missing my sticks 🙁

? Anna Flanagan (@Anna_Flanagan) August 11, 2015
She said the sticks weren't particularly valuable in a financial sense, but meant a lot to her.
'They're a sentimental thing for me because it was not only my World Cup stick but also my [Commonwealth Games] stick as well,' she said.
'They're my signature sticks, they have my name on them, so it would be pretty obvious if someone walked onto the field with them.
'It is quite bizarre and it does mean a lot to me… it's such a low act because it has no value to another person other than myself.'
Anyone with information about the hockey sticks is urged to contact police, or can contact Ms Flanagan via social media.
Listen to Anna Flanagan's full interview with 6PR's Perth Tonight with Chris Ilsley:
For more Perth Tonight stories, click here.